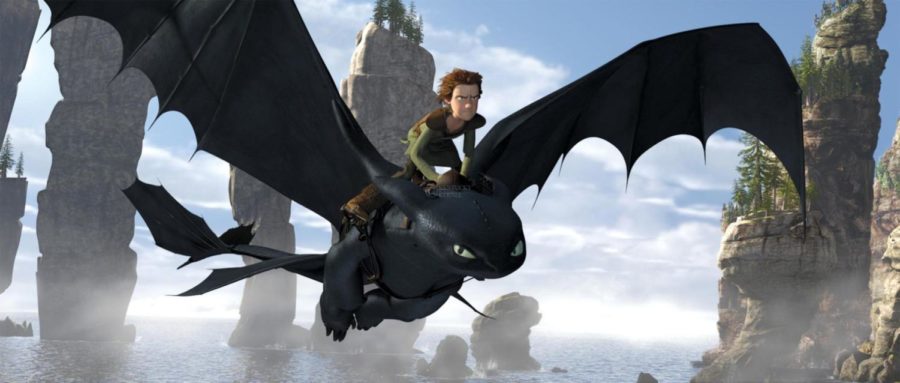 By Colin Walsh
I still remember the initial feeling of wonder and awe that overcame me when I first saw "Toy Story" years ago. Since then, the computer-animated films by DreamWorks and Pixar have rarely disappointed. In fact, these films seem to get better visually with each effort.
DreamWorks, the powerhouse studio that brought the world the "Shrek" series, once again raises the bar on visuals with "How to Train Your Dragon."
With 3-D animation and the IMAX theater experience being utilized much more frequently, it seems only natural that this technology is being perfected by the joyful and creative genre that stunned us many years ago, taking us "to infinity and beyond."
"How to Train Your Dragon" takes place on the mythical Viking Island of Berk. Dragons are a portrayed as a nuisance, but killing them seems to be the sole profession for most of the brawny Viking men that inhabit the tiny rock.
The film shows a land in which dragon slaying is common practice, and the film's timid protagonist, Hiccup, believes he has slayed a dragon with his tiny harpoon.
Hiccup's father, Stoick the Vast, voiced by Gerard Butler, is a massive Viking chief and seasoned dragon slayer. The film often plays off the contrasts between the personalities of father and son.
The film follows the cliched storyline of the unlikely hero whose adventures allow him to learn about himself and others, as the boy eventually befriends a dragon who in turn helps him excel in dragon school.
The plot is limited and sparse, but you have to keep the intended audience in mind. The uplifting feeling of the movie, the notion that friendliness and creativity can trump a violent tradition, is just the kind of message that these movies need. What is incredible, however, is its ability to appeal to audiences outside of its intended demographic. A college student can enjoy it just as much as an elementry student.
The majority of "How to Train Your Dragon" is spent exploring computer-generated skies, volcanoes, explosions and aerial battles. It sure is pretty stuff, although older audiences might want more humor or character development. However, it's not difficult to bite our tongues and remember it's all for the kids … at least that's what we keep telling ourselves.
★★★☆
3 out of 4 stars