Fair and right aren't always equal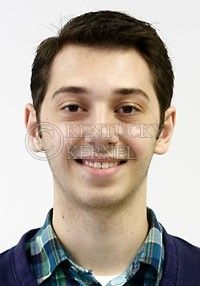 Life as a college basketball coach, especially in Lexington, isn't always easy. It certainly isn't always fair.
So when Rod Strickland was pulled over early Sunday morning in his fourth drunk driving-related incident, the consequences shouldn't be easy, and maybe they won't be fair.
But if UK wants to get it right, it shouldn't wait for his April 15 arraignment to decide on Strickland's future. Be swift, be just. Set the proper example for the student-athletes, and don't play politics like the powers that be in Indianapolis, messing with the basketball tournament.
Strickland should be thanked for his season of service to UK, and he should be let go.
When John Calipari brought Strickland to his staff from Memphis, the former NBA guard was seen as, among other things, a recruiting tool: He knows what it takes to play in the league, because he lasted there for 17 seasons. What high school player, especially a point guard, wouldn't like that kind of tutelage?
Strickland's hire could also have been seen as a calculated risk from Calipari. At Memphis, Strickland served as director of basketball operations — a suit on the bench that didn't coach; rather, he assisted with off-court relations (which makes the title "director of basketball operations" seem like a misnomer).
His spot on the bench at UK was initially set to go to a man named Josh Pastner, until he accepted the head coaching spot Calipari left at Memphis that nobody expected to fall all the way to Pastner. So when it did, Calipari opted to give Strickland a chance to bump up from a non-coaching administrative job to assistant coach instead of finding somebody he hadn't worked with.
Through just one season, it's difficult to say if the risk paid off. Because of the timing of Strickland's hire last May, it's likely he didn't impact any signings from Calipari's first class.
But the administration shouldn't wait any more to see if the risk will pay off eventually. Now, there's no way it can.
Most times, assistant coaches work more personally with players than head coaches do. In turn, they have just as much or more influence over the athletes than Calipari does in a personal sense. If Cal decides to leave Strickland on staff, how can he explain to parents on the recruiting trail that a repeat DUI offender is on staff?
And how can Calipari justify to himself that it's worth the trouble?
For all Strickland may or may not do behind the scenes and on the practice floor at UK, his job isn't irreplaceable. If it was, he'd be a head coach somewhere by now.
And for Strickland personally, it may be best he is cut loose.
When Billy Gillispie was fired last year, he hit rock bottom. In August, he surfaced in nearby Lawrenceburg in the middle of the night, caught driving under the influence. Only then did he realize he had a problem with alcohol, and only then did he seek treatment.
Maybe for Strickland, he can realize alcohol is a problem in his life. Four times now he has been arrested for driving drunk. For the sake of himself and his family, he should seek treatment. Like Gillispie, maybe it would take something as dramatic as losing a job to find that help.
Calipari should stay by his side, and offer him assistance throughout the process. But it should be as a friend, not as a boss.
Maybe that's not fair. But fair isn't always right, and right isn't always fair.