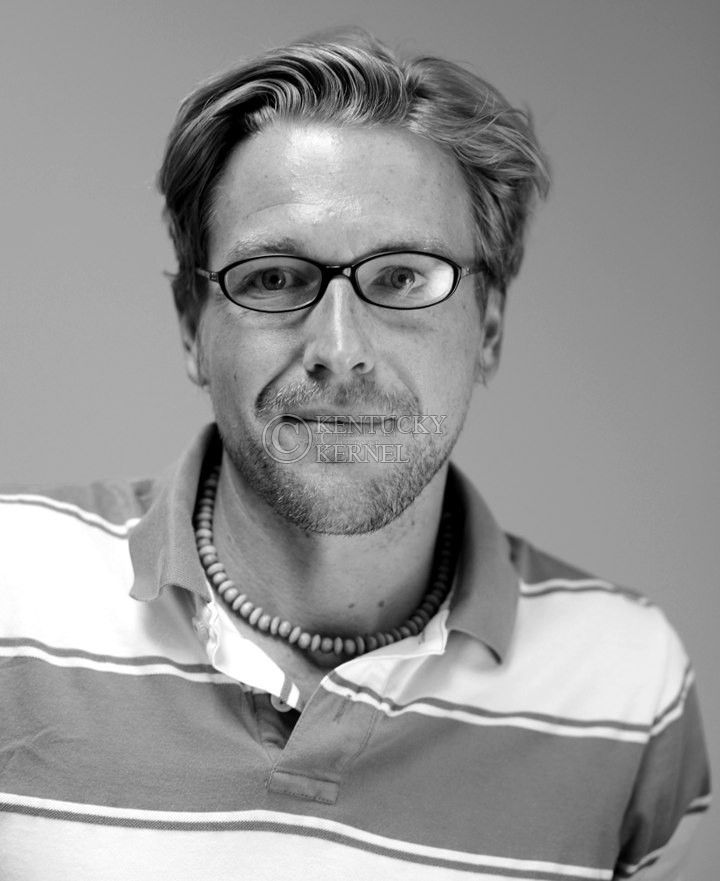 Column by Austin Hill
UK men's basketball assistant coach Rod Strickland's recent drunken driving charge will serve as an interesting litmus test for UK athletics.
This is the first blemish on the new coaching regime and since President Lee Todd and Athletics Director Mitch Barnhart have yet to announce any possible punishment, time will only tell what is in store for the former NBA veteran.
This is Strickland's fourth DUI arrest, but as it is his first in the last five years, he would only be charged as a first-time offender if convicted.
The punishment is usually up to a 90-day suspension of driving privileges, mandatory alcohol education classes and a fine. Strickland would, in essence, be getting off with a slap on the wrist.
Will UK do the same?
If John Calipari wants Strickland back next year, a betting man says he will have him. However, part of the reason Billy Gillispie was shown the door was that his position as a coach at UK was to uphold a higher standard.
The line dividing Gillispie as a head coach and Strickland as a first year assistant means nothing. People who are hired to take responsibility for men in sports, or in any other leadership role, accept that when they sign their name on the dotted line.
You set the bar for those under you, to mold them as players as well as the ones who hope to attain your position one day.
For a university that just ran the last guy out of town for his personal issues, it is time to take a firm stance on the matter of alcoholism. They hold their players to a standard — there would be an automatic suspension for any player who received a DUI — so why should coach be any different?
I remember being at Gillispie's introductory press conference when someone asked about a suspected of DUI that allegedly occurred in Texas 10 years earlier.
He assured everyone that incident was a misunderstanding and that he looked forward to knocking down the rivals one game at a time. He instead set up shop at a local establishment and began to live out a wild and crazy social life, one drink at a time.
Although Billy G did not produce wins the university and fans had hoped for, he has accomplished victories since being shown the door by UK.
Gillispie received a DUI soon after being terminated, which caused him to seek the help he needed to treat his alcoholism and he has been working on his personal recovery from addiction ever since.
For Strickland, he should see this recent arrest as a similar wake-up call.
To have a previous DUI arrest is not a huge surprise, as in the socially accepted world of drinking we live in, many people have received at least one.
You can chalk one up to circumstance, but what if it is your fourth arrest and possibly your third conviction?
The sports world has been lit up lately with athletes making bad decisions.
Ben Roethlisberger has not been charged with any crime in two instances of sexual misconduct accusations. He is in trouble with his team and his league for the positions he put himself in and the decisions he made.
Strickland must be punished for his choice. Preserving UK's integrity through consistency is up to Barnhart, Todd and Coach Cal. When he came to UK, he did so to resurrect this elite program from the cellar of the NCAA.
With two previous schools finding themselves in trouble after Cal left town, he has been defended by his fans.
With players committing infractions, it is hard to keep a close eye on them 24/7, let alone the coaches. But with two strikes against you, one would think Cal would want everyone on the same page.
This program just had a remarkable season and it was on his watch that happened, but winning has to translate off the court, too. He knows that, and if he was willing to take Strickland and his past on, he must accept some of the responsibility in deciding his future.
It is all about setting the bar for the ones that want to attain your position, to mold the ones you were hired to make better.