UK Libraries names new dean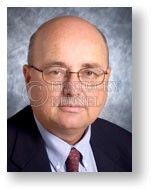 By Summer Hall
With the appointment of a new dean for UK Libraries, the university has only one remaining dean vacancy.
On July 1, Terry Birdwhistell will begin his tenure as the dean of UK Libraries. Birdwhistell will bring his 35 years of experience with the university to the position.
He has an undergraduate degree from Georgetown College in American studies, two master's degrees from UK — history and library and information science — and a doctorate in educational policy studies from UK.
"I just feel so fortunate to have begun my career at a place like the University of Kentucky," Birdwhistell said. "People in the academic world spend their whole careers trying to get into a place like UK and I was very fortunate to begin my career here. I've enjoyed every challenge and every opportunity I've had to try to make the libraries better."
Birdwhistell was previously the associate dean for special collections and digital programs and is a co-director of the Wendell H. Ford Public Policy Research Center. He has been credited with building programs and centers, obtaining archival collections and participating in scholarly research, publications and media productions during his time at UK.
Birdwhistell also served as the University Archivist from 1985 to 2001 and as the executive secretary of the UK Libraries National Advisory Board since 2007. With his new position as dean, he hopes to work more closely with the students.
"The UK libraries depend a lot on students working in the library, and one of the points of emphasis we are going to be making over the next few years is to raise private money to increase our ability to employ students, both as undergraduate and graduate research assistants."
He said there are many initiatives underway at the libraries, and he hopes to move toward a more digital environment.
"Dr. Birdwhistell brings a rich combination of experiences to his new post as the dean of UK Libraries," said Provost Kumble Subbaswamy in a UK news release. "His extensive knowledge of current library and information access issues, and his deep knowledge of the Commonwealth will help advance the work being done at UK Libraries to better serve the university and its communities."
Birdwhistell has been serving as interim dean since January. He succeeds Carol Pitts Diedrichs, who served as dean from July 2003 to December 2009.