BREAKING NEWS: 4th armed robbery within two weeks occurs on campus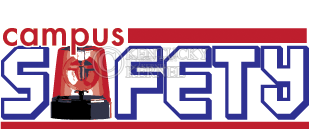 The fourth armed robbery to occur on UK's campus within two weeks occurred Wednesday around 9:30 p.m., after two occurred early Tuesday morning, and one occurred last week.
Wednesday night's armed robbery occurred in the Blue Lot parking area at Commonwealth Stadium, according to a UK Alert sent out around 9:34 p.m.
UK Police Chief Joe Monroe said the suspect confronted the victim, and the victim fought back, kicking the suspect in the face and causing injury. The suspect then fled in the direction of Greg Page Apartments, Monroe said.
According to a UK Alert e-mail sent around 11:10 p.m., the victim was a male on campus visiting a UK student.
Monroe said Wednesday night's suspect was described as a white male, so he is not believed to be connected to the other three recent robberies.
According to the later UK Alert e-mail, the suspect was described as a white male, 6'2, about 180 to 190 pounds with shaggy, brown hair. The suspect was last seen wearing a black, long sleeved flannel shirt with dark gray sweatpants.
Monroe said UK Police is working on plans to increase security around campus.
"We've already looked at changing out our Safe Cats escort times, and we're looking at right now trying to do additional staffing on the streets," he said.
Check back with the Kernel for more updates.