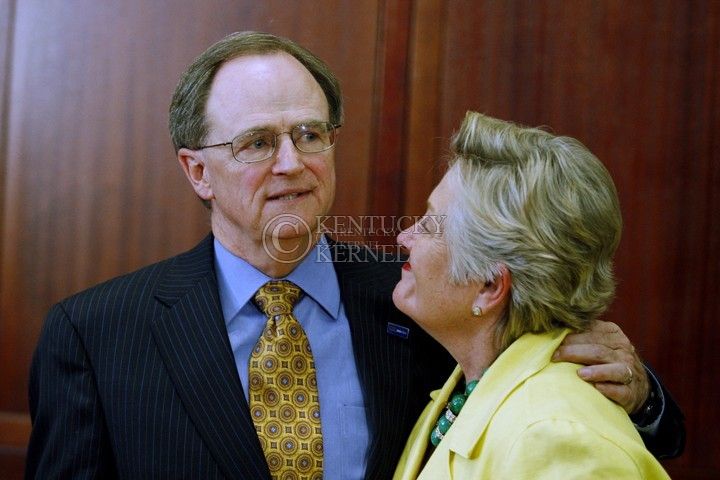 After serving as president of UK for 10 years, President Lee Todd announced Wednesday that he will retire on June 30, 2011.
Todd made his announcement at a news conference and said his retirement is not health-related.
In an e-mail sent out Wednesday afternoon, Todd said the decision was a difficult one for he and his wife, Patsy Todd.
"This University is the love of our lives, from the time we were undergraduates here and later during my time on the faculty," he said in the e-mail. "It has been an unbelievable honor to serve as President for the last 10 years."
Todd said his replacement should be transitional in order to continue his top-20 project.
He said evidence of UK's success is increased enrollment, increased funding and athletic success, as UK strives toward the top-20 goal. Todd also said improvements still need to be made, but UK has the ability to reach levels other top universities have risen to.
Todd addressed criticism he has received in the past for raising tuition and freezing salaries.
"We've raised tuition quite a bit. It's still a great price for a great education, but we need money for operations," he said.
Todd said talking to legislators after stepping down will be easier for him.
"I'll be able to say some things then that I couldn't say when I had this position," Todd said.
He said he had many plans for his life, but he never planned to be president of UK.
In the e-mail, Todd said after serving as president, he has confidence in the university's ability to meet whatever challenges lie ahead and continue to make progress.
"The people of this University have the talent and energy to push our state — to new heights," he said in the e-mail. "Together we've changed the way Kentuckians think about their state, their flagship university, and their future."