Malcolm X's daughter follows in his steps: Humanitarian brings 'legacy' lecture to UK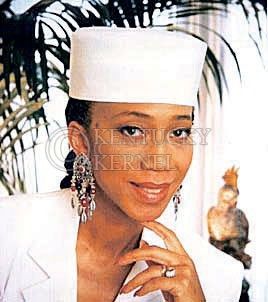 UK students will be able to hear the eldest daughter of civil rights activist Malcolm X discuss heritage and legacy during a lecture Wednesday.
Attallah Shabazz, daughter of Malcolm X and Betty Shabazz, is a scholar-in-residency at the University of Louisville and has a mini-tour of speaking dates in Central Kentucky, said Chester Grundy, director of the Martin Luther King Jr. Cultural Center.
Her lecture "Embracing Your Legacy. 'Everybody Has One,'" will be held at 7 p.m. in the Student Center Center Theater. The event is free and open to the public.
Grundy said Shabazz's agent contacted UK about the possibility of her coming to speak on campus.
Malcolm X was one of the most important in social issues and politics of the century in this country, Grundy said, and Shabazz's family has been at the center of history.
Shabazz was 6 at the time of her father's death, and Grundy said that she emerged as an adult in a much more public way than her siblings.
He said Malcolm X's thinking was visionary, far-reaching and profound and that his eldest daughter is a "humanitarian of the first order."
"She is, in her own right, a real champion of values we should all aspire to," Grundy said.
In 2002, Shabazz was appointated as an ambassador-at-large by the prime minister of Belize.
Grundy said he first met Shabazz 24 years ago when she was touring with the daughter of Martin Luther King Jr. in a play called "Stepping Into Tomorrow."
Grundy said the event is a collaboration of five campus departments: the Martin Luther King Jr. Cultural Center, College of Social Work, Office of Community Engagement, Office of Institutional Diversity and the African Studies and Research Program.
Sonja Feist-Price, professor and director of graduate studies in the Department of Special Education and Rehabilitation Counseling, said in an e-mail to the Kernel that the presentation is an opportunity for the UK community to learn from the daughter of one of the primary leaders of the civil rights movement.
"While times have changed, some of our issues remain the same," Feist-Price said in an e-mail.
Grundy said this lecture is an example of "one more value-added experience of being a college student."
Her lecture will help "people see that they're part of something much bigger than themselves," Grundy said.