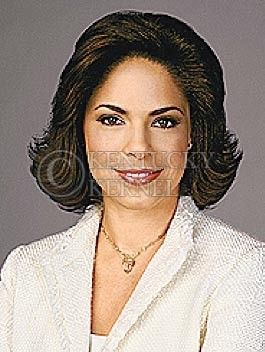 One of country's prominent journalists will be at UK Wednesday to discuss diversity.
Soledad O'Brien, anchor and correspondent for CNN/U.S., will speak on behalf of the Student Activities Board Leadership Speaker Series,  Jasmine Whitlow, SAB Multicultural Affairs Committee director said.
O'Brien has produced several documentaries for CNN, including "Black in America" and "Latino in America."
According to CNN's website, O'Brien also covered the aftermath of disasters like Hurricane Katrina and the earthquake in Haiti. The website said she has received numerous awards for her reporting.
SAB President Sarah Ausmus said SAB wanted to bring O'Brien to UK because of her work in the media.
The media plays a huge part in the way people view the world, Ausmus said, and O'Brien's lecture will help students become more informed about the processes of the media.
Ausmus said O'Brien demonstrates the necessary skills of a journalist and how to have integrity as a journalist.
Rebecca Comage, SAB Multicultural Affairs Committee adviser, said the event is an opportunity for students to learn.
In an e-mail to the Kernel, Comage said O'Brien is a trailblazer who "believes educating people about the state of America and current events is what it takes to create and sustain global citizens."
The event is completely SAB planned and has been on the radar for a semester and a half, Ausmus said.
Tickets can be picked up at the Singletary Center Box Office.
Whitlow said O'Brien has shown strong work in the media through her documentaries, and said she is excited to have O'Brien come to campus.
"(O'Brien is) a good example of leadership and asking the hard questions that surround diversity in America," Whitlow said.