BREAKING: UK asks for time to submit new info to NCAA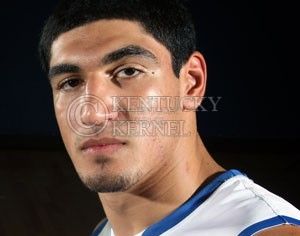 http://bluenationblog.com/?p=3323
UK and the NCAA sent out a joint statement regarding the Enes Kanter appeal. UK has 'new information' and is asking the NCAA to reconsider his eligibility status.  If they decide to hear the new information, they would make a new ruling deciding whether he is eligible or not, and then that decision could be appealed. Essentially, the entire process could start over from the beginning if the NCAA chooses to hear his case again with the new information. Here's the full text:
"The University of Kentucky has requested an opportunity to submit additional information regarding the eligibility of men's basketball student-athlete Enes Kanter. When a school receives new information that could impact a student-athlete's eligibility, it is a standard NCAA process to provide the university with an opportunity to resubmit the case for consideration. Because an NCAA appellate body, such as the Committee on Student-Athlete Reinstatement, cannot hear new information on appeal, this reconsideration must first be made by the NCAA reinstatement staff.  The university would then have an opportunity to appeal the staff decision to the committee. This opportunity is available to ensure a fair and thorough consideration of eligibility matters for the student-athlete. The NCAA and University of Kentucky will not have any further comment regarding the specifics of this case until the process has concluded."
Currently, Kanter's case is in the appeals stage, but the appeal board cannot be presented with any new information. No word yet if the NCAA will accept to hear the new information.