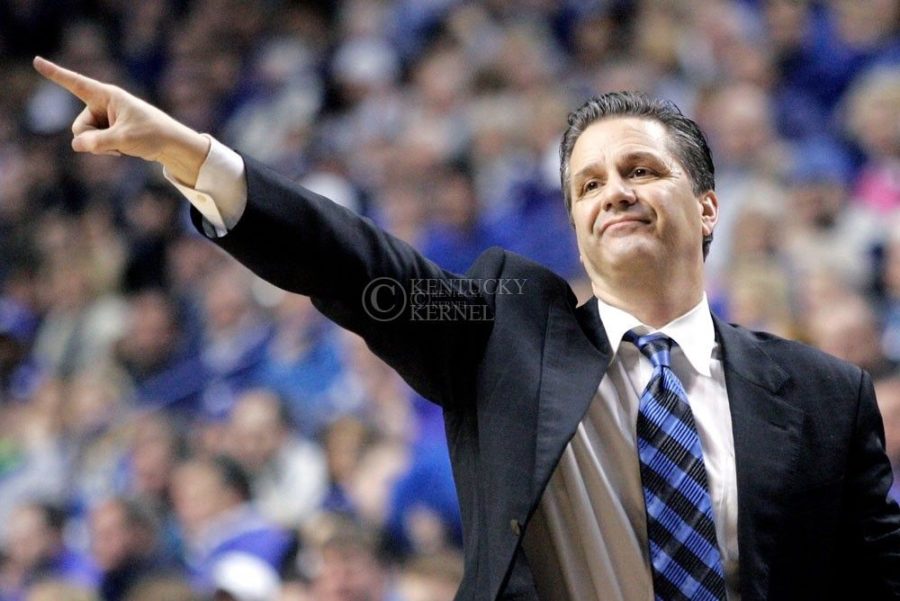 UK (6-2) faces Indiana (7-1) on Saturday at 5:15 in Rupp Arena (and on ESPN). Here are some things to watch for in this game:
1. How Indiana plays against a good opponent — The Hoosiers have only played one team inside the top 50 in RPI. The Hoosiers also only have one loss, an 88-76 defeat at Boston College. Indiana will find itself going against a good team in a hostile environment for the first time all season when it enters Rupp Arena.
But the Hoosiers get a chance to earn an important win for the state of their program. They are still in the midst of a long-term rebuilding process. Two years ago, Indiana won six games. Last year, it won 10. A victory over UK would help.
For his part, UK head coach John Calipari doesn't expect the Hoosiers to back off.
"(Indiana head coach) Tom Crean is one of the great coaches," Calipari said after UK's game against Notre Dame Dec. 8. "Not a good coach. A great coach. He's going to come in with a thousand plays and a scheme to beat us, and it's going to be an absolute war at home. That's our home game."
On UK's side, the worry would be that the players would relax, given they are coming off two intense games (North Carolina and Notre Dame). Calipari lamented the fact that this team has only played two home games, and that this would not be one to give his team a break.
2. The Indiana squad — Maurice Creeks will want to repeat his performance against the Cats from a season ago. The Indiana guard scored a career-high 31 points as a freshman last season against UK. Shortly after, he injured his knee and missed the rest of the year. He hasn't been in top form at the start of this season, averaging 11.8 points. If the sight of the UK jerseys lets him repeat last year's performance, Indiana could be on the way to an upset.
Indiana is led by Christian Watford, a 6-foot-8 sophomore leading the team with 17.8 points and 5.9 rebounds per game. Still, the Hoosiers don't have much size, at least not the kind that has given UK trouble this year. Nobody on the roster is listed at over 6-foot-9. UK won't be driving into players like North Carolina's 7-foot Tyler Zeller when they drive to the basket — and it won't have to contend with anybody like him on the offensive end, either.
3. Turnovers — Indiana both creates and commits a fair number of turnovers per game — around 17 for each team. UK is the opposite, creating and committing few turnovers, with just 11 committed and 12 created per game. One would think a disparity will occur one way or the other Saturday.
Indiana junior guard Verdell Jones has been the most turnover-prone player for IU. He has 38 turnovers; the second-most by a player for Indiana is 17. UK could ratchet up the pressure even more to try and create points off turnovers, something they haven't done excessively this year.