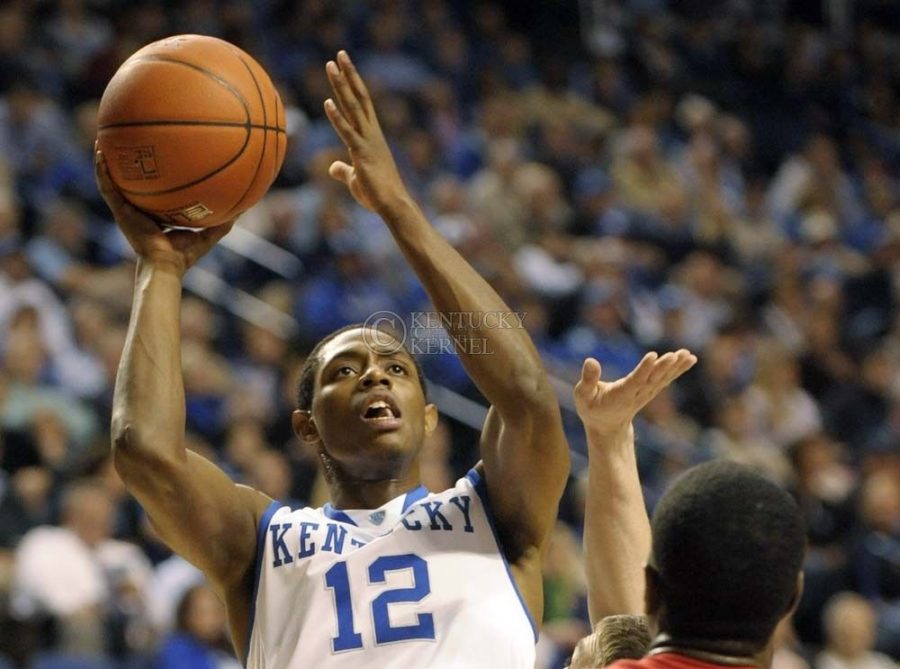 Some notes from UK's 91-57 win against Boston University:
One of the biggest words around after the Maui Invitational was "selfish," and UK, which was averaging a little over 11 assists per game, improved on that area with 21 assists. Brandon Knight had six assists, something he said was a focus for him from the start of the game.
"More times than not they were off of penetration and a kick‑out, both against the zone and man‑to‑man," UK assistant coach John Robic.
"In Maui, (Coach Calipari) said that we were selfish and we were trying to lay the ball up between three people when there were open guys in the corners. So, we were just trying to be unselfish and pass the ball to the open man and make shots," freshman Doron Lamb.
"I'm pretty sure other teams are scouting us saying, when we get in the paint we shoot, so guys are going to be open from now on," Brandon Knight said.
The game was marked by UK head coach John Calipari coaching after losing his mother Sunday. All the players wore black socks, and some of them (Jon Hood, Josh Harrellson and Jarrod Polson were the ones I noticed, but I can't be certain there weren't others) wore armbands. UK coaches all wore black suits, and there was a movement among the student section in particular to wear black in his mother's honor. Calipari didn't miss a practice through the situation, and Josh Harrellson said Calipari didn't visibly display his heavy-heartedness.
"I've been with him for 14 years and he's never missed a practice.  It just shows the commitment that he has to not only his family in Charlotte but to this family in the locker room," Robic said.
"We're just pleased it was a nice tribute from our players to wear the black socks in honor of (Coach) Cal's mom, and he said in the locker room to the guys afterwards that he called his dad and told him that, and that's a neat thing and a special thing," Robic said regarding Calipari. "We're all in this together, and he knows that we're there for him."
"After the game he thanked us for wearing black socks, it meant a lot to him. We were happy to show him we're here for him and love and support him," Josh Harrellson said.
UK shot 17-of-24 from the line (70 percent) and raised their season free throw average to 61.5 percent. Apparently Calipari (whose teams over the years have a reputation for less-than-stellar free throw shooting) had seen enough, as he instituted a uniform routine for every player: three bounces, set, shoot. Whether the improvement continues will be seen, but Robic acknowledged that it will be a factor as the year progresses.
"These guys tried it their way, and Calipari just said now you're going to do it my way and everybody is going to have the same routine and shoot it his way," Robic said.
Terrence Jones posted a double double with 18 points and 10 rebounds — and it barely got an media attention at all. Then again, Jones is averaging a double double (20.7 points, 10.2 rebounds), so it wasn't that much of an unusually good game for him. He's quickly developed into the integral offensive weapon for UK, and Boston head coach Patrick Chambers called him a "freak" after the game.