Plea to UK administrators: Offer buses to transport students to the big game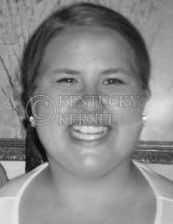 I don't know if you've heard or figured it out due to multiple pieces of furniture going up in flames but the UK Men's Basketball Team has made it to the Final Four in Houston, Texas, at Reliant Stadium.
This is it, UK. For the first time in 13 years, we are making an appearance in the Final Four with a chance at the title.
Kentucky fans are some of the most dedicated in the nation, yet, as stated in a previous Kernel article, it would take $314 in gas for your average car, round trip, to make it.
And that's not even including every other thing that would need to be considered in this trip, like hotels, food, tickets and merchandise. It's just unrealistic for college students, even committed ones, to come up with that amount of cash.
President Todd, Mitch Barnhart, Student Government and really anyone with the power in their hands, I ask you a favor: provide student fan buses.
It will be expensive, short notice and stressful to arrange. But something will come out of your ability to do this. You will be giving the Big Blue Nation its first big opportunity in quite some time to showcase just how much we support our team.
Men's Basketball brings in an incredible profit to this university, but it also inspires a community in a way that is unknown anywhere else.
If you do this, for the university, and for its students, you will show all of collegiate sports that not only is our team not to be rivaled with, but neither is our fan base.
Big Blue Nation owns Rupp Arena every home game, and now it's time to own Reliant Stadium.
Annie Hughes is a political science junior. E-mail [email protected].