UK gamers start pro gaming league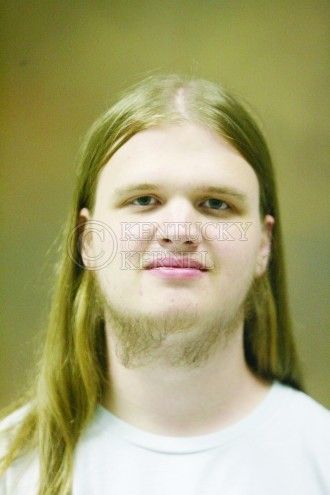 by Zach Walton
It's not uncommon to see UK students getting excited over their favorite sports teams on campus. A new group is attempting to get that same reaction out of playing "Starcraft 2."
"Starcraft 2" is a popular real-time strategy game from Blizzard Entertainment that spawned an international professional gaming league with millions of dollars in cash prizes to the winners.
Robert Crispen and Brandon Manning, psychology junior and senior respectively, are attempting to start a collegiate league on campus. Crispen said he got the idea when he heard about the Collegiate Star League (CSL) in "Starcraft 2."
The CSL brings together over 130 teams across North America to duke it out weekly in "Starcraft 2" with live broadcasts and commentators. For reference, Crispen said to imagine the pro-leagues in "Starcraft 2" as the NBA, with the CSL being the NCAA.
The goal of the club is two-fold. Brandon Manning said that they hope to foster a community focused around Starcraft 2 that they can draw their league players from.
"There's a niche in the gaming community that we're hoping to fill," Crispen said.
For those potential members who feel that the club's focus may be too focused on professional play, Crispen says not to worry.
"While the CSL team may be slightly more mutually inclusive, we don't want two separate cliques," Crispen said.
The main focus of the club is still fostering a community around "Starcraft 2." Those who have just a casual interest in the game are invited to join just to talk about the game or play custom matches. The group is not exclusively based around recruiting players for tournament play.
"If you want to play CSL, you can. No pressure," Manning said.
Of course, those who want to get better will have a support structure around them for that. "We have all ranges of skill. People are more than willing to help others get better," Crispen said.
Initial interest has been high. Crispen and Manning have been putting flyers around campus in places they think would have the highest traffic of potential Starcraft players, such as the computer science or engineering schools. At last count, they have had 30 people express interest. They are always looking for more members though.
Crispen and Manning are hoping to also gather support from the UK community. While the Cat's Den is host to various gaming tournaments, Crispen and Manning would love members of the UK community who might not be interested in "Starcraft" or gaming to watch their games and root for them. Manning expressed interest in streaming their matches to the UK community to garner school support for a pro-gaming team.
The duo hopes that their efforts inspire other students to start their own collegiate leagues in their favorite games such as "Call of Duty" or "Halo."
"If you want to do something, do it. Put in the effort to start it. If you want to pro-game, just get out there and do it," Manning said.