Cats vs. Dogs: Why UK didn't beat UConn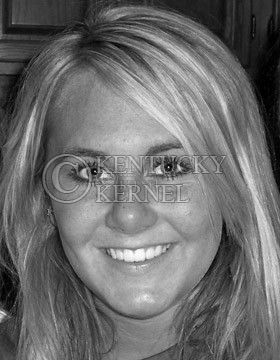 Column by Emily Ralenkotter. Email [email protected].
Some people are cat people, and some people are dog people.
I'm definitely more of a dog person; even though I do truly love my Wildcats. But are there obvious reasons our Kentucky Wildcats couldn't succeed in the battle against the University of Connecticut Huskies?
Considering the Final Four outcome, a dog person might simply agree: It's because dogs dominate and are ultimately, well, better than cats. Looking at the common characteristics of both mascots, they seem to match the actual teams' performances in the Final Four games.
Dogs are known to travel in packs and look for a single leader to follow. For the Huskies, one leader stands out the most: Kemba Walker.
Cats are more independent and don't search for a specific leader; they are also more territorial in the wild when hunting for food and don't share as much as dogs do. In previous games throughout the tournament, there were evident leaders in key wins: Brandon Knight, Josh Harrellson, DeAndre Liggins.
But did anyone really step up against UConn to be the standout leader for UK? The Wildcats missed a surprising number of important shots in the game, putting them down 10 points at halftime.
Were some of those missed shooting opportunities due to the wrong shot decisions and not sharing their "food" very well, or, in Kentucky's case, the ball?
Cats are known for some incredible features. They are extremely flexible and have running and jumping capabilities unlike most animals. The Wildcats have shown this powerful strength they possess against other teams by hustling and charging the court, finishing plays successfully by scoring on most possessions. But against the Huskies? The dogs fought back with intense aggressiveness cats just can't match.
Dogs obey and try to please their owners as much as possible. Dogs are generally more playful, too.
Cats are more serious and aren't as sociable like dogs. Were the Wildcats too stern, nervous and overly cautious during the game, when they should have been more relaxed and fearless, like the Huskies were?
Whether or not the animals that represent each school mean anything about the way they play basketball, I think they play a part in why the Wildcats lost against the Huskies.
Even climbing and clawing their way back into the game in the second half (something dogs can't do) all the way to the final seconds, the effort wasn't quite enough. The dogs trumped the cats, leaving a devastating loss for the Wildcats and a triumphant win for the Huskies.
A big advantage cats have against dogs? Cats are said to have nine lives. UK did lose nine games this season, so let's hope this gives us an outlook that our Wildcats won't lose anymore than that number in the future.