College of Medicine announces new dean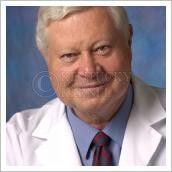 The UK College of Medicine's new dean comes from within the university, as Dr. Frederick C. de Beer, faculty member and current chair of the Department of Internal Medicine, has accepted the position, which also includes being vice president for Clinical Academic Affairs.
Pending Board of Trustees approval, de Beer will start the new position July 1, according to a UK news release.
Dr. Emery Wilson has served as interim dean of the college after Dr. Jay Perman was named president of the University of Maryland-Baltimore in 2010.