Fall brings movies of substance, a break from summer blockbusters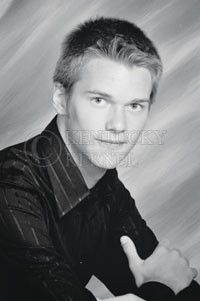 By: David Steele
As the summer's blistering heat begins to fade, and the enticing chill of an air-conditioned movie theater is no longer the only motivation to sit through a Michael Bay film, dedicated moviegoers often feel rescued by the fall movie season.
Not that we don't enjoy a high budget summer mega-hit every now and then; they're just not known for their substance in regards to plot. After all, the last summer movie to receive the Best Picture Oscar was released in 1994 ("Forrest Gump").
As a seasoned moviegoer, I welcome autumn's ample amount of quality entertainment with open arms. When directors, producers and studios are more concerned about plot and character development than ticket sales, the result is truly a treat. The following are a couple of movies that displayed an interesting premise and that you might want to consider seeing while the trees still have leaves.
"Warrior"
What It Is: Tormented by his brutal past, ex-soldier Tommy Conlon, played by Tom Hardy ("Inception," "RocknRolla"), returns home to train for a mixed martial arts championship. Having previous success in wrestling, Tommy finds himself being hurled toward the championship while his brother, Brendan, played by Joel Edgerton ("Animal Kingdom," "Smokin' Aces"), a school teacher that used to fight, returns to the ring in a desperate attempt to spare his family from foreclosure. Brendan's underdog rise sets him on a collision course with the unstoppable Tommy; the two brothers must finally confront each other in the ring.
Why You Should Care: Although the story itself isn't exactly new, considering the variations from the past like "Rocky," "Raging Bull" and "The Fighter," when the story is executed well (and judging by that list it usually is) it can be the stuff of legend. Not to mention the director's last sports movie was "Miracle," the "Remember the Titans"-esque flick that had audiences cheering. Another reason you may want to indulge is to get a preview of up-and-coming actor Hardy. He was exceptionally savvy in 2010's "Inception," and is the lead villain in next summer's "The Dark Knight Rises," a film with nearly universal anticipation.
"In Time"
What It Is: In the future, you don't age past 25. After that, your "time" is earned and exchanged like currency. For example, the trailer shows the film's protagonist, Will Sales, played by Justin Timberlake ("The Social Network," "Friends With Benefits"), getting a cup of coffee and rolling his eyes about the price getting raised to four minutes. When your time runs out, your life does too. So the gist of the premise is that the poor die young and the rich can essentially live forever. Sales inherits a tremendous amount of time from a wealthy man who feels empty inside after living more than 100  years. Because of his previous level of income, Sales is accused of murdering the wealthy man and stealing his time. The movie then follows him while he is on the run as he attempts to exploit the corrupt system.
Why You Should Care: While the plot may come off as oversimplified, don't let that be a reason to keep you out of the theater for this one. The film's director, Andrew Niccol, has proven the potential of his craft with cult classics like "Gattaca" and "The Truman Show." His ability to turn a very simple idea into a captivating feature-length film is almost unmatched in Hollywood today. This is also Timberlake's first experience with an action role in a movie. Not to worry — he has shown exceptional versatility with roles in "The Social Network," "Friends With Benefits" and "Alpha Dog." Not to mention he's easily one of the top five Saturday Night Live  hosts of all time.