iPhone application leads to another campus theft solved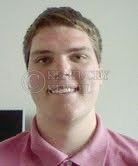 There are times when I am very thankful for our campus media, especially the Kentucky Kernel. On Wednesday evening after attending a class in the Seaton Center, I discovered my iPhone had been stolen from my bag in my locker.
Just two weeks earlier on Sept. 1, the Kentucky Kernel published a story about the "Find My iPhone" application and how it assisted a group of students whose items were stolen while they were playing soccer on Haggin Field.
After reading the story in the Kernel, I thought it might be a good idea to install this application just in case I ever misplaced my phone. I never thought I would be using it to track a thief or that I would ever be a victim of theft.
When I realized my phone was gone, I initially thought I might have just left it at my desk without realizing it. I went back to my cubicle in Parking Structure No. 2 and when my phone wasn't there, I logged into me.com, the web application Apple uses to locate devices, and located my phone near Woodland Park. I immediately called UK Police and an officer was dispatched to my location while I guided UKPD over the phone.
The thief was apprehended in what seemed to be about 20 minutes, and my iPhone was recovered. I would definitely recommend anyone who owns an iPhone 4 running iOS 4.2 or later to install the Find My iPhone application just in case you ever really need it.
If anyone, student or staff, needs help finding, installing or configuring this application on your iPhone 4, please don't hesitate to contact me via email or Facebook and I will be happy to assist you.
I truly believe that if I had not installed this application on Sept. 1, my phone would be gone and I would have never found it. Thanks again to the Kentucky Kernel and to UKPD for the all the hard work they do to keep both students and staff safe and informed about current events and issues on and around campus.