UK must stop using coal to maintain appeal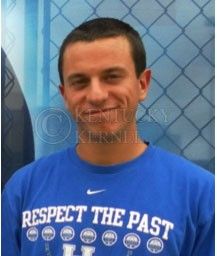 As recent events have suggested, the administration of our university has decided that many on-campus facilities are in significant need of repair and renovation. This is an opportunity for the university to show alumni, the current student body, faculty, staff and prospective students that they are willing to make intelligent, sustainable decisions that will lead to a much healthier and cleaner campus.
UK is one of nearly 50 schools in the U.S. to have a coal-fired power plant located on its campus. Besides the well-documented environmental degradation that coal mining and, more specifically, strip mining have on the beautiful mountains and mixed mesophytic forests of Appalachia, this plant provides many hazards for students and faculty on campus.
In 1977, a collection of amendments were made to the Clean Air Act. Among other things, it established a permitting program to ensure that every new plant meets the air quality standards established in 1970. However, in a fateful policy compromise, existing power plants were exempted from the permit program — they were "grandfathered." This amendment essentially has allowed toxic pollutants to steadily stream into local air supplies across the country.
The plant on campus fits the bill as one of these "grandfathered" coal-fired power plants. This has allowed a lack of scrubbers and a lack of air-particulate pollution control. With the close proximity to the hospital, as well as the location on campus, thousands of people each day are subject to this plant's pollutants.
If UK wants to appeal to the next generation of prospective students, and if they truly care about the health of the campus, those in charge will make the decision to retire this extremely dirty energy source and begin the transition towards alternate, cleaner energy technologies.
The argument that coal should continue to be combusted for energy on campus due to its inexpensive cost should hold no weight. Should saving money take priority over public health? I would certainly hope not.