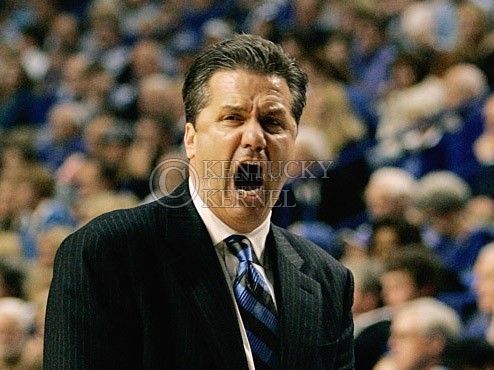 A few notes on Louisville players in preparation for Saturday's game:
Peyton Siva, averaging 9.5 points and 6.4 assists per game, is the engine of the team. Last year, head coach John Calipari put DeAndre Liggins on Siva to slow the Cardinals' offense. It's likely Michael Kidd-Gilchrist draws the Siva assignment this year to prevent him from dribbling into the lane. "I think he's as good a guard as there is in the country," head coach John Calipari said. "He makes them go. I felt that a year ago. I think he's an NBA player, I really do. He's a difference-maker for their team."
Kyle Kuric, averaging a team-leading 13.5 points with 4.5 rebounds per game, is an outside threat. He's attempted 71 3-pointers, 23 more than the next-highest figure.
Gorgui Dieng, averaging 10.5 points and 10 rebounds per game, is the post player. Louisville is grabbing almost 40 percent of all available offensive rebounds, and Dieng will have to crash the boards hard against UK. "Their big center has gotten better," Calipari said.
Chane Behanan, averaging 8.7 points and 8 rebounds per game, is another inside threat, although less of a true post player than Dieng. Calipari recruited him and said he would have been a solid 3/4 flex option in UK's system. "He's a long, physical, player who could play inside and out," Calipari said. "Can shoot it, score, physical around the basket, can finish. Really liked his game."
Russ Smith, averaging 10.8 points in 20.3 minutes off the bench, is the spark plug. When he's on the floor, he's dominating the ball, taking up almost 30 percent of available possessions.
Chris Smith, averaging 9.9 points on a team-leading 39.6 3-point percentage, is a solid player. "The two Smiths both do different things, but what they do, they do well," Calipari said.
Follow @KernelASmith
or email him at [email protected]