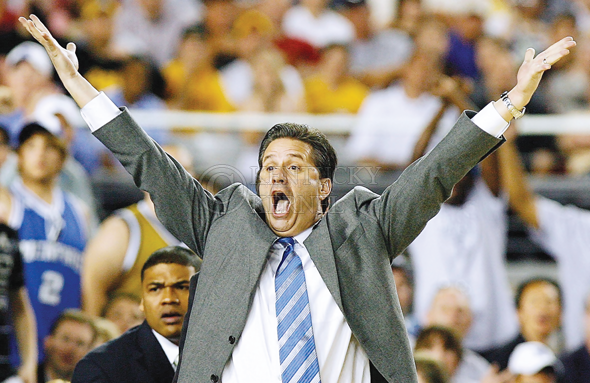 John Calipari won't be here forever.
But maybe a decade.
"I'd be surprised if I was here longer than 10 years," Calipari said.
There's just so much that goes along with the job, Calipari said. What he does now can't be sustained for that long.
"There's not many jobs you wear the coat 24 hours a day, seven days a week," Calipari said. "This is one of them. Now it becomes, how long can you go at the pace that I go. … I'm not sure I'd be very good at like, 72 years old and still trying to do this."
Calipari noted that he's already starting to forget names. He's called players by names of old Massachusetts or Memphis players, or even UK players. Speaking to Doron Lamb once, he called him Darnell.
Plus, Calipari noted he's always gone at the frantic pace he's working at right now. Combine the internal and external factors, and it creates a situation that could create a "bitter, old man." And that's not something Calipari wants to be when he's done.
Then again, "it took me 20 years to get here," Calipari said. "So I'm not in a hurry to leave."
Follow @KernelASmith
or email him at [email protected]