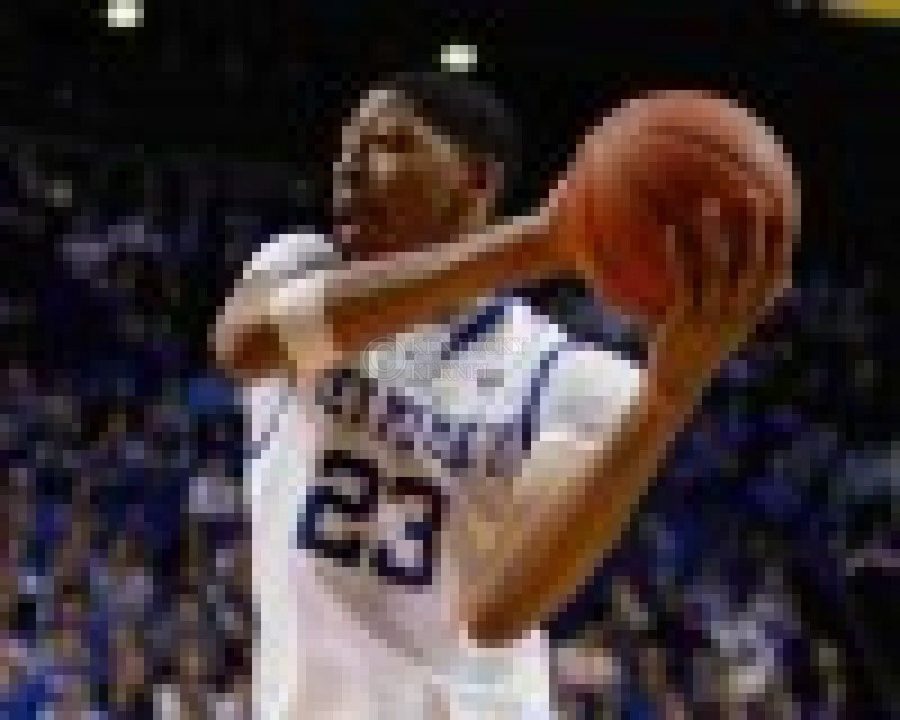 North Carolina's John Henson is an intimidating player on the court — unless you've got his mirror image across from you every day, trying to do the same thing Henson does.
"Playing against me in practice," Anthony Davis said, "they know how to not get their shot blocked."
"They" being his UK teammates, who to this point have been on the right side of a long, lanky near 7-foot swat machine.
On Saturday, they'll be on the opposite side — although it will look plenty familiar.
"Henson plays just like me," Davis said.
That sentiment largely holds true for the UK-North Carolina matchup as a whole. Both teams are loaded with NBA talent. Both want to get out and run, run, run.
"They're so similar to us," Darius Miller said.
But no parallel is more striking, no connection is easier to make, than between Davis and Henson. The 6-foot-10, 220-pound Davis is scoring 13 points and grabbing 9.1 rebounds per game with 34 blocks. The 6-foot-11, 220-pound Henson is scoring 14.7 points and grabbing 10.4 rebounds per game with 23 blocks.
Those blocks. Davis showed why they can be such a powerful weapon on Thursday when he had eight of the team's school-record 18. At times, he ripped through the air to send the ball on a different vector. Other times, it was more restrained.
"Blocking the ball out of bounds is giving them another chance. So if you can tip it to a teammate or to yourself, that's possession for you," Davis said. "But when I come from the weak side, I try to block it out of bounds and send it all the way upstairs."
Davis relishes blocks. It wasn't too long ago, before his massive growth spurt heading into his junior year of high school, that he was the one on the receiving end.
"That's kind of what drove me to become a shot blocker," Davis said. "People would block my shot and start screaming, 'Ahhhh!' I was like, 'All right, wait until I grow.' And I actually did."
He picked up tips along the way that helped him rack up, by his estimated, seven or eight triple-doubles in which he got at least 10 blocks. How to use his body. How to jump when the shooter has released it. How to time your leap to avoid fouling needlessly.
And in a brilliant piece of advice, his AAU coach told him to think of anyone who drove on him like "they went in your mom's house. So I try to just be like, no one's going in my mom's house."
His skill has been honed. But he has plenty of it come natural.
"I'd like to take all the credit for that," head coach John Calipari said. "But the reality of it is, that's him. He's just — you know, he's a great shot‑blocker."
That he is. And, that Henson is, too. UK is prepared for what they'll see, though.
They get in it practice all the time.
Follow @KernelASmith
or email him at [email protected]
See the full UK men's basketball schedule.