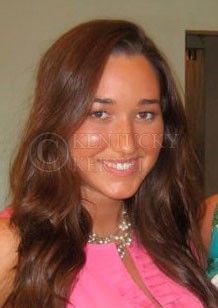 By Alexandria Sardam
Ah, 2012. Feels good.
But do you know why it feels so good? Why my feet have a little extra pep in their step this New Year? Why am I asking so many questions?
It is the promise of a summer we were cheated of last year. A summer that, in years before, has been the ever-gracious "hostess with the mostest" to nights of drinking at Deer Creek, new friends at Alpine and amazing music at every stop.
My dear readers, this is the summer that the tour begins again.
The 2012 Dave Matthews Band summer tour.
Much anticipation has led up to this upcoming tour since the band didn't do a summer '11 tour. And sure, the guys definitely deserved a break considering the band has been touring for 20 consecutive years.
So what's a DMB fan to look forward to on this tour?
Well aside from a rested, retuned and regrouped band, there have been rumors about new music. Summer 2010, "Big Whiskey and the GrooGrux King" was hitting it's second year of touring and even though I love a good "Why I Am" just as much as the next fan, new material is always welcomed.
Especially when that new material is rumored to be produced by the great and talented Steve Lillywhite.
Lillywhite produced the bands first three studio albums, "Under the Table and Dreaming," "Crash" and "Before These Crowded Streets." He also worked with the band in 2000 but after some time spent in the studio, was left for producer Glen Ballard. Ballard went on to produce "Everyday."
In 2001, the abandoned music that was established by the band and Lillywhite leaked and was then re-recorded in 2002 on the album "Busted Stuff," Which features the equally popular and powerfully stunning song, "Bartender."
Regardless if you're a Lillywhite fan or not, he knows the band, knows their sound and knows what works. And the albums he produced are arguably the bands best. With suspicious tweets floating between Stefan Lessard, the band's bassist, and Lillywhite, it's likely that something is in fact cooking up in the studio. And that something is something to look forward to.
No tour dates or confirmation of a new album have been announced but trust me on this one, something big is about to happen in 2012.
And no I'm not talking about the end of the world.