UK faculty could choose new trustee within 4 weeks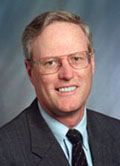 By Taylor Moak
UK faculty will elect a new trustee before the next Board of Trustees meeting.
The trustee will replace Joe Peek, who resigned in December to take a job at the Federal Reserve Bank of Boston. Peek was on the Board as a faculty representative for a year and a half.
Dr. Hollie Swanson, Faculty Senate chairwoman, said in a December interview that the faculty must find a replacement for Peek before the Feb. 21 Board meeting.
She said the biggest challenge would be finding someone to follow Peek, who is a "really tough one to replace."
According to an email describing the faculty trustee election process, the new trustee will serve the remainder of Peek's term, which ends June 30, 2013.
To find a new faculty representative, the email was sent to all faculty to announce the position is open.
Nominations will be accepted until Jan. 20 at noon, according to the email. Faculty may self-nominate, the email said.
No faculty member with an administrative title, or who is a chair or above, can vote, Swanson said, but can nominate.
She said the process normally takes eight weeks, but this election will probably finish in about four weeks because Peek's departure was unexpected.
Swanson said from her perspective, the next faculty trustee needs to be inclusive, aware and informed.
"In my opinion, we need to be good team players," Swanson said.