New faculty trustee chosen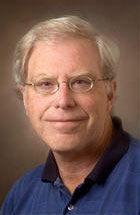 The faculty trustee election has come to a close.
John Wilson, a behavioral science professor, will replace former faculty trustee Joe Peek, according to an email sent to the faculty trustee election listserv from Davy Jones, chair of the Senate Rules and Elections Committee.
The results come less than a month after four professors were nominated.
4 professors nominated to be faculty trustee
The other candidates left in the running were Terry Conners, a department of forestry associate professor, and Sheldon Steiner, a biology professor.
Wilson received 53 percent of the total votes. Steiner was runner-up with 30 percent of the votes, and Conners had 17 percent.
Wilson will serve on the Board of Trustees starting immediately until the term is complete on June 30, 2013.
Peek resigned in December to take a job at the Federal Reserve Bank of Boston. Peek was on the Board as a faculty representative for a year and a half.