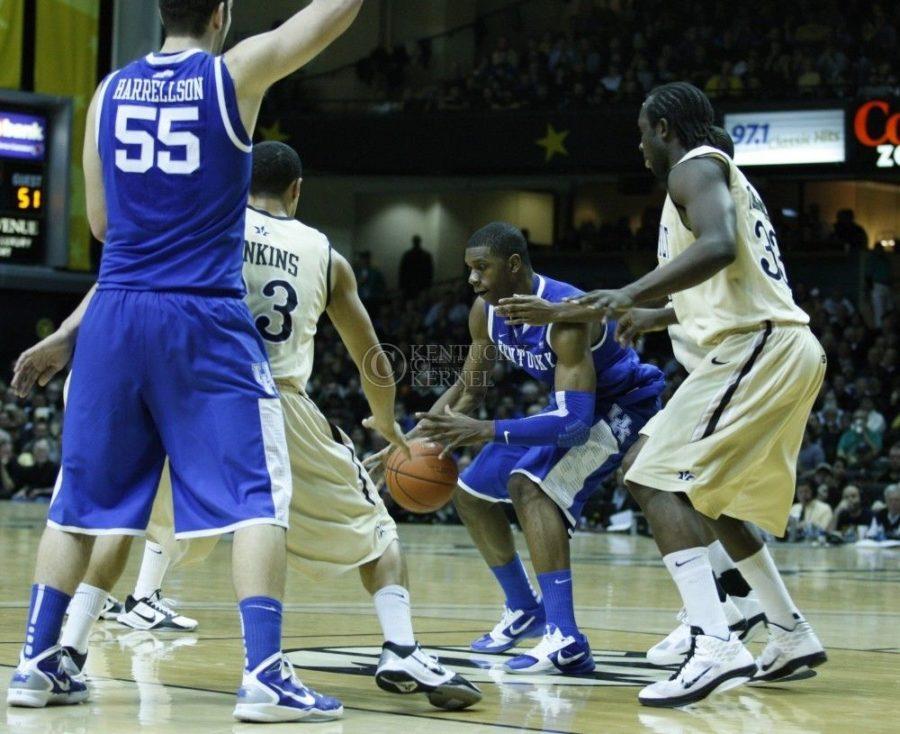 Oh, yeah, this should be a fun one Saturday.
It's UK and Vanderbilt, two teams traditionally in the upper echelon of the SEC. That's usually good enough.
But this installment features a little extra.
For one, ESPN's GameDay crew will be on hand for the 9 p.m. game.
"It's a big thing," Vanderbilt head coach Kevin Stallings said. "It's something that all programs want to do, want to have."
For the Vanderbilt program, it's the first time having it.
"Hopefully it's just a sign that our program has elevated itself over the course of time to where the powers that be think enough of us to put GameDay here," Stallings said.
Two, Stallings and UK head coach John Calipari have been in a verbal back-and-forth.
A few weeks ago, Stallings complained about UK's lack of a Thursday-Saturday combination. He viewed it as a glaring weakness in the SEC schedule, and questioned whether UK was getting preferential treatment.
Since then, Calipari hasn't shied away from giving UK's perspective on things. The schedule is, after all, predominantly dictated by TV desires.
And UK is the most desirable team, which puts it in high-profile Tuesday games rather than Thursday games.
Just this Tuesday, after a win over Florida that followed a Saturday game, Calipari gave a not-so-subtle dig at Stallings.
"That's the problem with playing Saturday — Tuesday, you only have one day to prepare," Calipari said. "It's awful. I mean, it's just ridiculous. But we'll deal with it."
Neither team will have to deal with it Saturday. Vanderbilt is coming off a Wednesday win against LSU, while UK will have had since Tuesday.
What the Cats will have to deal with will be the unique setup of Vanderbilt's stadium. It's every year's storyline, and this season won't be any different. Not with three starters who have yet to play in a stadium with the physical irregularities of Memorial Gymnasium.
The baskets have two goalposts supporting them, rather than one solid beam in the center. And the benches are on the baseline, rather than the sidelines. The placement means UK will, for a half, be running its offense with its back turned to Calipari, making the communication of signals from coach to players more difficult.
"I heard they changed the benches to the sides," Calipari said. "Did they? They didn't. See, that's a problem."
It could be. The Cats will get their stiffest road test since playing Indiana all those games ago. They've made considerable strides since then. Another win will give one more piece of evidence in the "UK is the clear-cut No. 1 team in the nation" argument.
And — with a sold-out crowd in attendance and plenty of eyes on the GameDay telecast — that argument would be made to plenty of people watching.