Privatized housing set to be approved: Trustees likely to authorize deal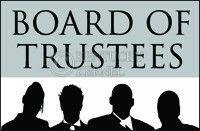 UK's Board of Trustees is expected to authorize a ground lease for student housing Tuesday, which will transfer all of campus housing to a private company.
UK is working with Education Realty Trust, a private firm from Memphis, Tenn., to turn over housing.
Privatizing housing means UK will turn all of its dorms over to a private company to rebuild and manage the buildings, said Angie Martin, UK's vice president of financial operations and treasurer, in a Feb. 9 Kernel article. Turning over housing would mean nicer dorms for students.
If trustees approve the contract with EdR on Tuesday, the company will build and manage a 600-bed, $26 million dorm on Haggin Field.
If the first phase goes well, UK would turn over all of its housing to EdR, Martin said. All but seven of the current student housing facilities, including graduate housing, would then be torn down and rebuilt.