Athletics Association votes to dissolve board of directors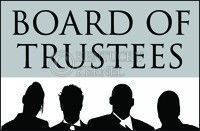 The UK Athletics Association Board of Directors met Wednesday to discuss its future.
In a unanimous vote, the directors passed the resolution.
"Circumstances, where they are today, are such where we are moving forward with this resolution to dissolve the board," UK President Eli Capilouto said.
The disbandment of the organization follows a recommendation of a Board of Trustees committee last year. In October, the subcommittee recommended the implementation of a new athletics committee, which will oversee contracts and facilities.
The Athletics Committee will be within the UK Board of Trustees.
It will be composed of five trustees, up to three non-voting community members and the faculty athletics representative as an ex officio non-voting member, according to a news release.
According to the resolution, "in order to achieve efficiencies in management, fund raising and fiscal responsibility" the Board of Directors "believes it is in the best interests of the Company to liquidate and dissolve the Company distributing its assets to the University of Kentucky."
Capilouto said athletics is "one of our cherished assets." He also thanked the members of the board.
The plan of distribution stated that assets, if any, will be returned, transferred or conveyed. Any remaining assets, such as endowment funds, will be transferred to UK to support the athletic program or to the Commonwealth of Kentucky if UK does not qualify as an exempt organization under the IRS.
The UK Athletic Association Inc., is a Kentucky nonprofit corporation that was incorporated on Nov. 23, 1945. As a part of the resolution, the directors elected Capilouto to serve as its president, to wind up the affairs of the company and dissolve it.
According to a news release, the University Athletics Committee's responsibilities will include:
Providing counsel to the president concerning athletics department matters or activities.
Reviewing the athletics department's annual budget and audit reports, major expenditures and acquisitions, and construction of facilities if the cost is expected to exceed $400,000.