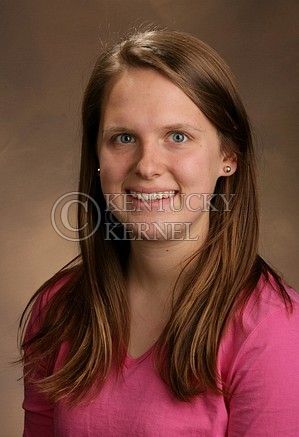 Daybreak the day after a disaster is a time of shock.
Once the sun rises, the debris and remains of what was before are exposed, and devastated people are left to pick up the pieces.
Saturday was the "day after" for West Liberty, Ky., a small town in the eastern part of the state that was largely destroyed by tornadoes on Friday afternoon.
Before daybreak on Saturday, I left Lexington with Kernel photographer Brandon Goodwin to travel to West Liberty. News reports from Friday had shown the town leveled and said many people had completely lost their homes. Others were reported to have lost their lives.
I couldn't sleep on Friday night thinking about the story I was covering the next day. I kept mulling nervously over the questions I would ask and how I would approach people whose lives had been radically changed in a matter of a few minutes.
By sunrise, Brandon and I arrived in West Liberty. When we tried to get into town, we were turned away, but we were told we could see the tornadoes' path on the hill beside the hospital. So that's where we headed.
Before we rounded a bend that gave us a full view of the town, we could see the damage, but I wasn't prepared for what we would find.
The whole hillside looked like it was covered in toothpicks, the insides of what had once been homes.
Over the hill, all of West Liberty was in view. No building downtown seemed to be left untouched.
Many businesses and houses were completely flattened. Others were still standing, but only partially, with roofs and walls gone. Cars looked liked miniature Hot Wheels that had been run over.
I almost cried when I stepped out of my car.
Throughout the day, Brandon and I met and talked to more people than I can remember.
Forest Gillespie, an HVAC mechanic, rode out the storm in a Jeep. The windows were busted out, and the car had been picked up by the wind and turned 180 degrees, but Gillespie was fine.
"It was a smack in the face — real quick," he said.
We also met Doris Shuck, who had a fire truck go through her house. Shuck took shelter in her basement and emerged to find only her front porch still standing.
"My kids have to have a mom," she said. "That's how I got out of here."
From early until mid-afternoon, Brandon and I kept observing, kept asking questions, but most importantly, kept listening. We were trying to understand the immensity of what we were witnessing.
One woman walked by me crying and just shook her head. She didn't need to use words to tell me she was feeling pain and disbelief.
At one point during the day, Brandon and I walked to the tallest point on the hill to see everything.
As we walked, we stepped over items that used to be in someone's home — an old family portrait, a painted sign with the name "Julie," bars of soap, salt and pepper shakers.
As journalists, we were surprised to see a newspaper had survived the storm and was lying among the rubble. It was a Lexington Herald-Leader from Sept. 12, 2001, the day after 9/11.
Brandon and I noted how odd it was that of all the days it could have been, the paper was from the "day after" one of the most memorable disasters in this nation's history.
"This is the worst disaster we've ever had in the county. Ever," said Jerry Stacy, a resident who lost his home.
But for residents of West Liberty, Friday's tornado will not be forgotten; neither will the days after, as the town begins to rebuild.