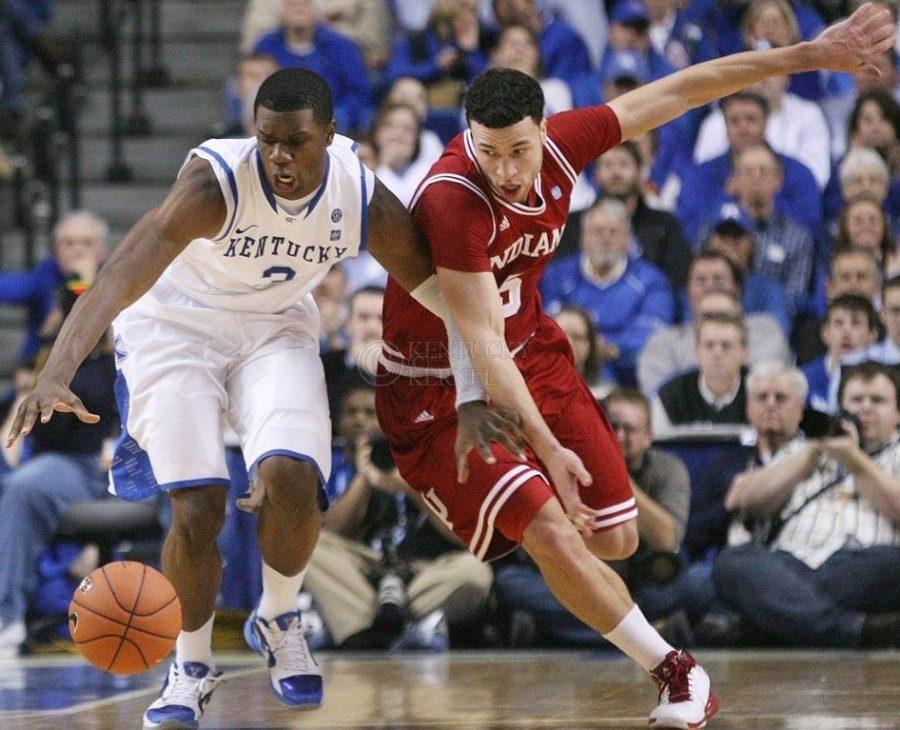 When the bracket came out, UK was staring down plenty of storylines.
A rematch with Connecticut a year after losing to them in the Final Four. A rematch with Duke 20 years after The Shot. A rematch with Indiana, the only team to beat the Cats in the regular season.
Only that last one remains.
Only that last one ever mattered.
The other two were mostly manufactured. The fans cared, and the media cared. They would provide plenty of talking points and plenty more buzz.
But only that Indiana game mattered to this team, to these players.
That Dec. 10 loss? That is loss to avenge. That was the buzzer-beating shot by a player named Christian they care about.
"I can't wait," Michael Kidd-Gilchrist said. "It's the perfect way (to redeem it)."
This team doesn't get many chances for that. Only two, and the other (Vanderbilt) is no longer an option.
What a way for the tournament to unfold.
The Indiana name, just a few slots below UK's, popped as soon as the brackets were announced. The players didn't, couldn't look ahead at the time. But now that both teams have made it this far and the matchup is official?
"I can't wait," Kidd-Gilchrist said.
He remembers the pain well, that numb feeling of taking a loss, that prickly feeling of watching Indiana fans storm the court even as your own player, Darius Miller, lay in the middle of the floor.
There's no way UK doesn't come out absolutely jacked up for that game. Controlling that may be the biggest challenge UK faces that day. But, given the circumstances, it doesn't seem like there's any way UK will let a team beat it twice in a season.
In season.
"We're gonna get them back," Kidd-Gilchrist said.
Sure, Indiana will have an edge for itself. The Hoosiers did, after all, win that game.
"They're going to come in with a lot of confidence since they've beat us before," Terrence Jones said, "and give us a great shot."
But the Cats thrive on an "us-against-them" perspective. In this scenario, they can legitimately stake a claim to that.
It was only two weeks ago that Terrence Jones and Anthony Davis sat in a tunnel outside UK's locker room and talked about how much they hated — hated — seeing that ESPN advertisement featuring Indiana guard Christian Watford's last-second 3-pointer.
"They can show that commercial every break from now until that game," Jones said. "Just give us more motivation."
As if the Cats really need more.