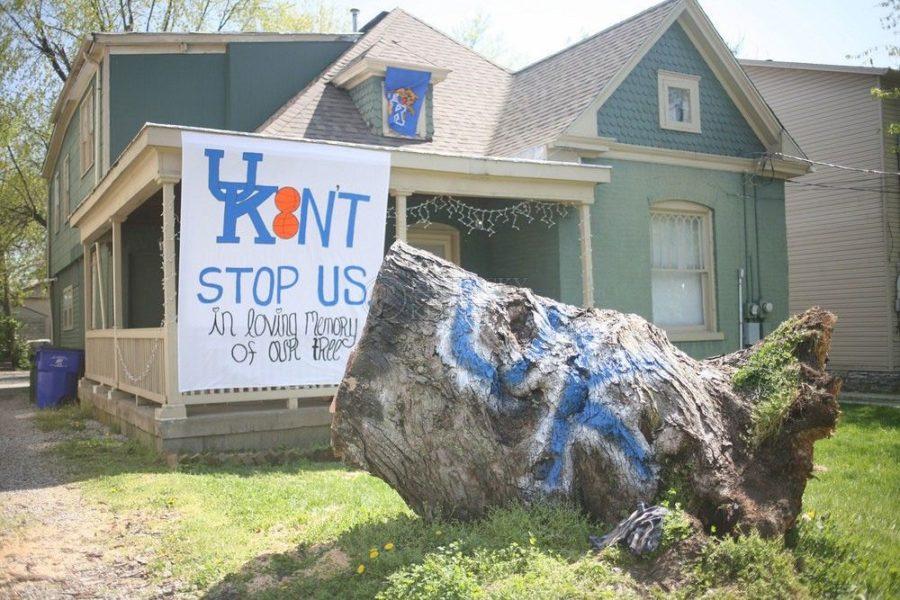 The tree on that fell on a house on Woodland Avenue has been cut and cleaned up since last week — and with the new size comes a new look.
In addition to an "8" painted on the bottom of the truck, the new decoration includes a giant "UK" in blue and white. A sheet hanging on the house behind the tree ready "UKant Stop Us" and "In loving memory of our tree."
The tree was previously painted for UK's Sweet 16 game against Indiana and its Elite Eight game against Baylor.