Student Government candidates to participate in debate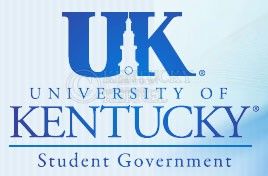 By Kayla Phelps
The two sets of candidates running for president and vice president will participate in a debate Wednesday, a week before the elections will take place.
Stephen Bilas and Mary Katherine Kington are on one ticket. Drake Staples and Mary Ellen Wimberly are on the other.
The debate is sponsored by the Inter-Greek Programming Assembly, Interfraternity Council, National Pan-Hellenic Council, Panhellenic Council and the Kentucky Kernel.
"One of our main goals in establishing an event like this and including a couple different sponsors is to engage the entire student body," Nolan Jackson, IFC president, said.
The first portion of the debate will include prepared questions asked by each of the five sponsors, Jackson said.
The second part of the debate will include a forum that allows students in attendance to submit questions to a moderator. Each question will be projected onto a
screen and answered by the candidates.
Panhellenic President-Elect India Land said she hopes students will take advantage of the forum and get to know the candidates before voting.
"Students can voice their concerns and get them cleared up before it is time to vote," she said.
Land said she wants to see unity throughout UK's campus. One of her main goals is to see "both Greek and non-Greeks come together so the entire campus can become involved."
Jackson also said he wants "to appeal to the interests of this diverse population."
"Having that second portion allows students with all different backgrounds and ideas to engage," Jackson said.
The elections will take place March 28-29 and results will be announced at 8 p.m. March 29 on the Student Center patio.
"This election affects all students at UK," Jackson said. "Who they decide to elect will affect them and campus opportunities."
For more information about Student Government and the elections, visit uksga.org.