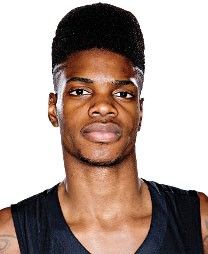 Nerlens Noel has officially signed with UK, the school announced Thursday.
Noel, a 6-foot-10 center who averaged 12.6 points, 3.9 blocks and 7.2 rebounds per game as a senior at Tilton, N.H., is the No. 1 player in the Class of 2012.
"I've been blessed three times in my career to have a player that can change the game without really scoring with Marcus Camby, Anthony Davis and now Nerlens Noel," head coach John Calipari said in a release. "I will tell you that Nerlens, just like Anthony, is not a finished product. He's got a lot of work to do and we have a lot of work to do to get him to where I think he's capable of being, but he is a special player who I am ecstatic to have an opportunity to work with."
Noel joins Archie Goodwin, Alex Poythress and Willie Cauley-Stein in the recruiting class.
"As we recruit, just like last year, it's like piecing together a young group that will play off one another," Calipari said. "The four that we've now signed will all play off one another. They're all great kids who have a desire to win, have terrific talent and who all complement each other."
Calipari still wants to add pieces to the recruiting class, most likely a guard to improve next year's backcourt depth. The Cats will have to replace more than 90 percent of this year's title-winning production.