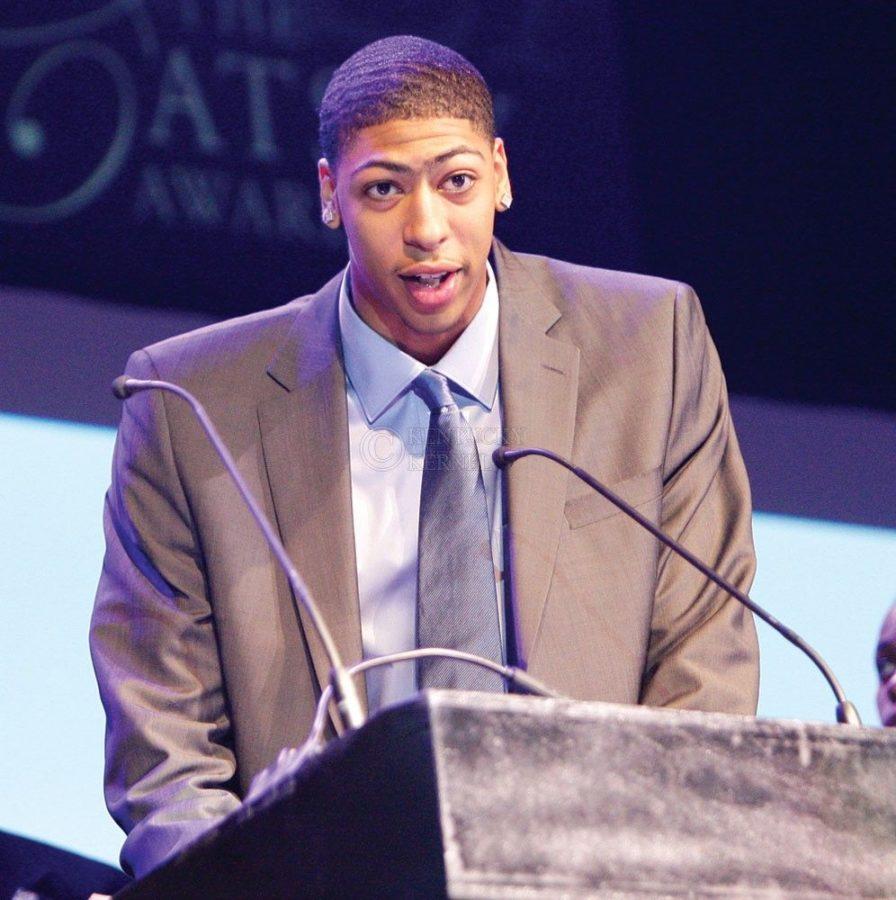 By Courtney Ehrler
UK Athletics has had much to celebrate over the course of this year, which is what it did at the 10th annual CATSPY Awards Monday night in Memorial Coliseum.
The CATSPY Awards is an annual banquet, similar to the ESPY Awards hosted by ESPN. The ceremony honors student athletes, coaches and staff from UK's varsity sports.
Among all the teams honored, women's basketball, rifle and men's tennis were recognized for their SEC Championship titles, as well as men's basketball for the coveted National Championship title.
UK head coach John Calipari summoned these outstanding teams to the stage and congratulated them on what he coined as their "championship culture."
Matthew Mitchell, head coach of women's basketball, along with Calipari were named the 2012 Coaches of the Year, after seeing success on the court from both teams this season.
"This was a very special season. We can't do it without the players," Mitchell said. "We were very demanding of them and they responded with a championship. I'm very fortunate to coach them, and I'm very fortunate to get to coach at a place I love like Kentucky. It's just an honor."
The Rookie of the Year awards were given to Bria Goss and Michael Kidd-Gilchrist from the women's and men's basketball teams, respectively. This award is given to two student athletes who excel throughout their freshman seasons.
"I had lots of support from my teammates and coaches, and I just feel really blessed to be in this situation," Goss said.
The most esteemed awards of the night, Mr. and Miss Wildcat, are awarded to two student athletes, one male and one female, who excel on and off the court. This year saw an unprecedented five recipients for this award. Ann Armes, a volleyball senior, Rachel Riley, a softball senior, Keyla Snowden, a women's basketball senior, Luis Orta, a cross country junior, and Eric Quigley, a senior member of men's tennis, were all honored with this award.
The night concluded with closing remarks by UK Athletic Director Mitch Barnhart.
"This has been a very special year," Barnhart said. "There is an awful lot of people in this room that I am so proud of because you have represented Kentucky well."