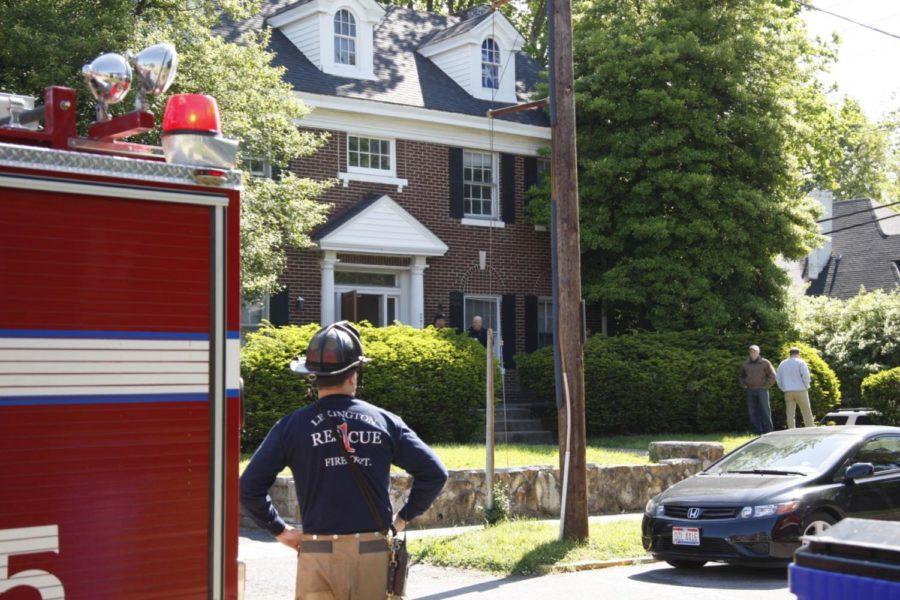 By Kayla Phelps
A fire occurred on Kalmia Avenue around 8:30 a.m. Monday.
Micah Poston, manager of 271 Kalmia Ave. apartment building, said someone broke in and started a fire in a vacant room.
About 10 of the 14 people who live in the complex are students, Poston said.
He said the fire department showed up around 8:35 a.m. and the fire was localized to the apartment.
There is evidence of smoke damage and vandalism in the vacant room.
Just before 11 a.m., a dog searched the building to determine how the fire was started.
Mark Blankenship, an investigator for the Lexington Fire Department, said the accelerant canine helps determine if ignitable liquids were present.
No one was injured.
Before 4 p.m. the suspect was located, Poston said.
Police found Anthony Moore, 22, asleep in the grass on Preston Avenue. He was arrested on charges of first-degree arson and three counts of wanton endangerment, said Battalion Chief Jeff Nantz of the Lexington Fire Department.
The wanton endangerment charges could increase once the number of people in the apartment building at the time of the fire is determined, Nantz said.