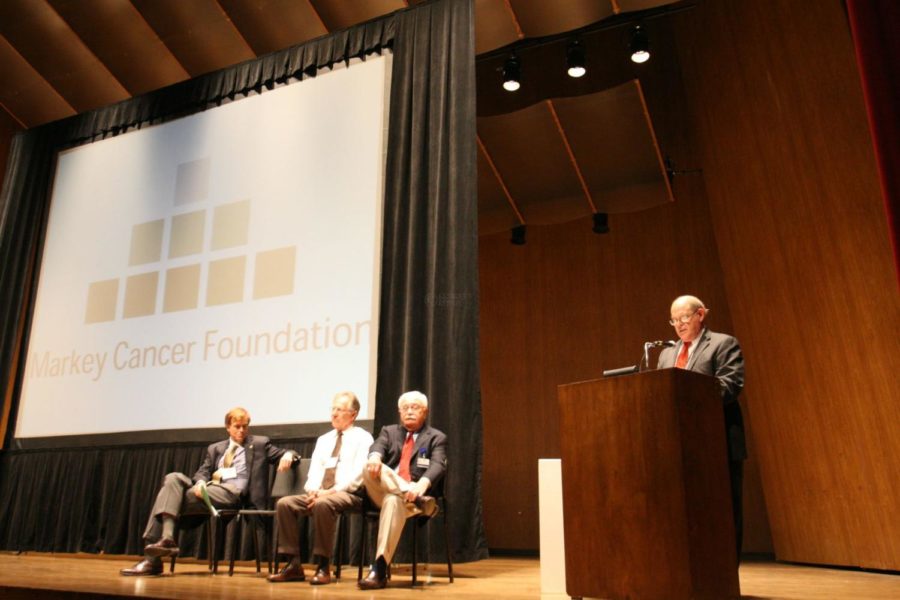 The UK Markey Cancer Center announced Tuesday that it is receiving grants and gifts of $6.25 million to fund research myelodysplastic syndrome, a deadly blood and bone marrow disease often caused by chemotherapy or radiation treatments.
A $5 million grant from the Edward P. Evans Foundation will be spread over five years, and will fund five research labs, including three at UK. A $1.25 million gift was given to the Markey Cancer Foundation anonymously.
"Our researchers are some of the best in the country, and receiving the Evans grant and the gift are further proof of that," said Dr. Mark Evers, director of the UK Markey Cancer Center. "The $6.25 million in funding has the potential to help us make a huge difference in the lives of those patients who are most at risk for developing myelodysplastic syndrome."
MDS impacts the way the blood cells are produced, preventing the maturation of blood stem cells. Anemia and infection may occur due to fewer blood cells being available. Once MDS is developed, it can progress into a largely untreatable version of leukemia.
"One of our first steps will be to figure out what can cause these changes in bone marrow that lead to myelodysplastic syndrome," said Gary Van Zant, director of the Clinical Stem Cell Laboratory for the UK Bone Marrow Transplant Program. "From there, our focus will be how we can predict which patients may be at a higher risk to get the disease."