Little arraigned, friends express shock over robbery charges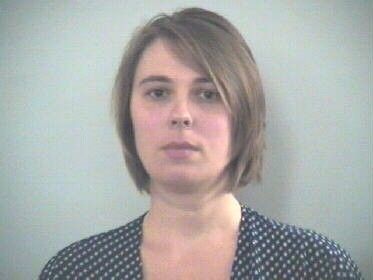 Friends expressed shock Monday over the news that University of Kentucky employee Crystal Little was arrested and charged with robbing four area banks.
"I am heart-broken and angry," said Melinda Belleville, who described herself as a good friend and "surrogate mother" to Little. "She has been put under so many family pressures that she just didn't know what else to do.  She couldn't or wouldn't ask for help."
Little was arrested Saturday following a robbery at the PNC Bank at the Tates Creek Centre.  Police linked her to three other bank robberies in the past two years.
Little is an administrative support associate in the research integrity department, with an annual salary of $30,030.
"She has so many people that would have done anything for her. We had no idea that any of this was going on," Belleville said. "This is not who she is. She would never hurt a fly."
Little is being held on $30,000 full-cash bond. Her next court date is scheduled for Aug. 8.  She has not hired an attorney yet, so a public defender is being assigned.
"We are all astonished," said David Cross, an attorney from Little's hometown in Albany, Ky. who has represented the family in the past. "This is not the Crystal Little that we all know."
Belleville said that she is sure that more personal details of the financial and family struggles will come out in the court proceedings.
"There were a lot of financial, family pressures that came to bear. She needed to tell them (family) that it couldn't keep going like this," Belleville said. "It was sinking her. They always depended on her to fix things and take care of everything, and this is the end result."
Belleville said she visited Little Sunday evening.
"She is very upset," Belleville said. "I just wanted to hug her."