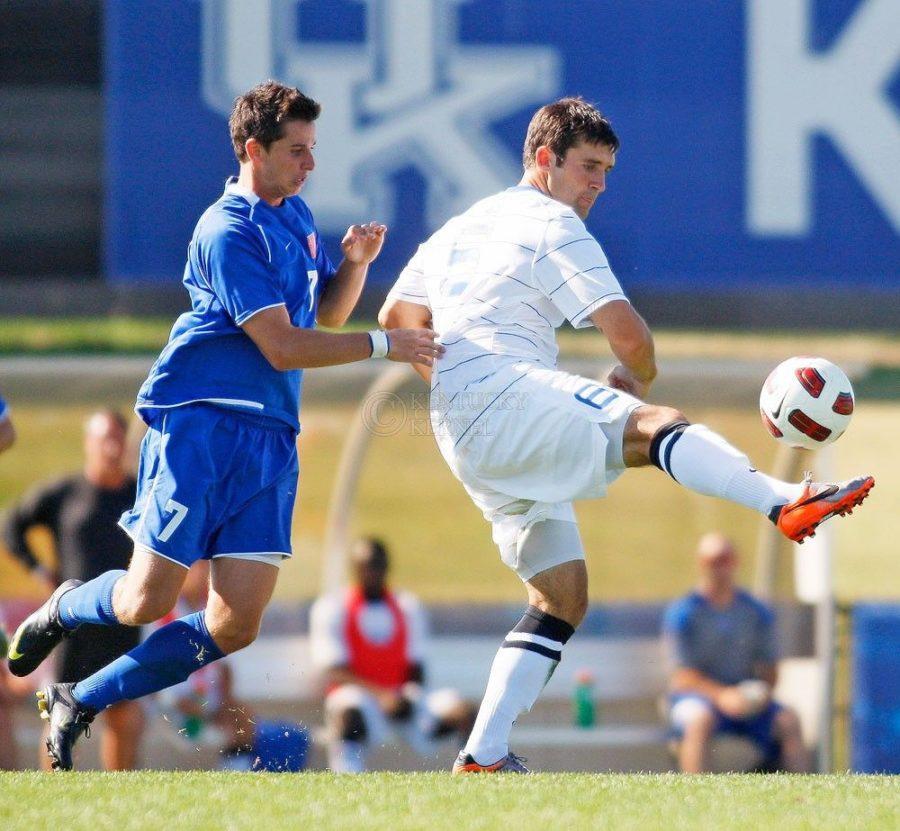 By Tyler Spanyer
The Cats, who return seven starters from last year's team, look to new head coach Johan Cedergren to lead them back to the postseason.
Eleven upperclassmen return following last year's 9-9-2 finish. The team opened last season 4-0-1 but slowed down midyear before missing the NCAA tournament.
Among the returning players from last year's club are the team's top three goal scorers, including junior Tyler Riggs, who had 11 goals in 18 games during his sophomore season.
Senior Matt Lodge also returns to lead the Cats in his final season after recently being named co-captain. He had seven goals last season and also led the team with 10 assists.
Cedergren replaces longtime UK coach Ian Collins. Collins was the head coach for 18 years with a record of 197-132-38, and was replaced after posting a 2-5-1 record during last season's conference play.
A native of Sölvesborg, Sweden, Cedergren comes to UK after spending five years as an assistant at Dartmouth. He led the Big Green to the NCAA Tournament in each season, a difficult feat for an Ivy League program without athletic scholarships.
Cedergren had a 22-9-3 mark in conference play at Dartmouth and is hoping to repeat his success at UK.
"I joined a university and athletics department that are known for excellence," Cedergren said at his introductory press conference. "Our soccer program will compete at the highest level, and make this community proud."
Cedergren promised the Cats will compete at the highest level and the schedule is built for that. UK is ranked No. 68 in the RPI, which combines both record and strength of schedule into its rankings.
Seven of the Cats' 17 games are against top 25 opponents. Louisville (7) and Charlotte (8) are the highlights of the schedule and both will visit Lexington early in the season.
Only two Conference USA opponents begin the year ranked: SMU (16) and UAB (21).
The Cats look to have a better season in 2012 than they did in 2011. The addition of a new head coach coupled with returning experience opens the door for potential postseason play.
The Cats play their first game Sunday in Dayton, Ohio, against the Dayton Flyers.