Billy Gillispie facing accusations from former Texas Tech players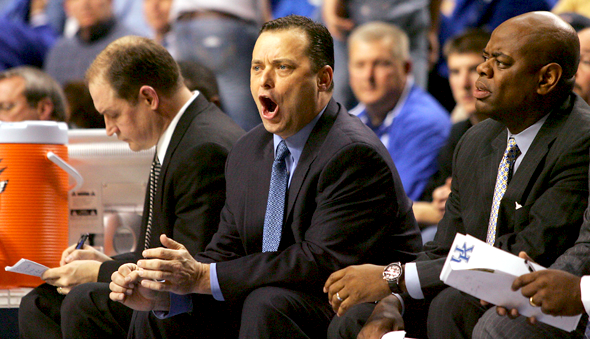 Texas Tech basketball head coach Billy Gillispie is facing accusations from former players regarding treatment of players and exceeding the allowable practice hours, according to a report by Jeff Goodman of CBSSports.com.
The report details players' accounts of practice time that went over the NCAA limit of 20 hours-per-week. The players, who left the Texas Tech program after Gillispie's first year, also claim that Gillispie treated the athletes poorly to the point of where they just didn't even enjoy the game of basketball any longer.
Gillispie served two years as head coach at UK (2007-08 and 2008-09), where he compiled a 40-27 record. Gillispie was released after those two years due to "incompatibility" between him and the university.