Is college the best choice for your future?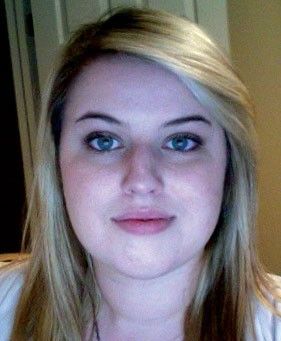 By Sarah Zometa, guest columnist
University of Kentucky enrollment is a record nearly 29,000 this fall and the freshman class is nearly 5,000. College popularity is at an all-time high.
Four in 10 adults in the U.S. over age 25 now hold a bachelor's degree or higher, the Census Bureau says. If a bachelor's degree earns you $1 million more than a high school diploma over a lifetime, then the economic value of a college education seems undeniable.
The reality is higher education is taking longer and costing more.
UK's six-year graduation rate is about 60 percent. The four-year graduation rate, which used to be the standard for earning a bachelor's degree, is only one in three.
Students are also borrowing more to pay for school, with the national student loan debt topping $1 trillion last year. But they have to. As the state governments cut funding to colleges each consecutive year, schools are raising tuition to compensate.
At UK, tuition increased by about 6 percent over the last two years, making a total 12 percent increase from 2010-11 to the current semester.
On top of these increases, recent college graduates are facing one of the highest unemployment rates in the country.
Last year, more than 50 percent of bachelor's degree holders under age 25 experienced unemployment or underemployment, the Bureau of Labor Statistics reports.
"You shouldn't take out a bunch of loans when you're not going to be able to get a job," arts administration junior Rebekah Smith said.
Smith added, "Teachers say if you don't think a certain way, then you won't make it, and I don't think that's true. There are other ways to find success."
Others don't share the frustration and skepticism.
UK biology sophomore Angelina Cheng said, "I've never questioned whether college was the right choice."
Cheng also said she isn't worried about finding a job or paying off student loans after graduation.
Secondary education student teacher Andrew Moore thinks about the future of higher education as a soon-to-be instructor.
"If we tell students they don't have to go to college, it might deter some who had planned on going from doing so. Others will think, 'What's the point of learning, then?' " Moore said.
However, Moore cautioned that college isn't for everyone.
"We also need people to do jobs that don't require degrees. A job that requires a degree wouldn't be worth it if everybody did it," he said.
Evaluating the pros and cons of college is more important than ever for prospective and current students at UK and beyond.
One thing all the interviewed students agreed on: "Before committing your time and money to college, make sure it's the best thing for your future," Smith said. "And don't keep wasting your time if you don't enjoy it."