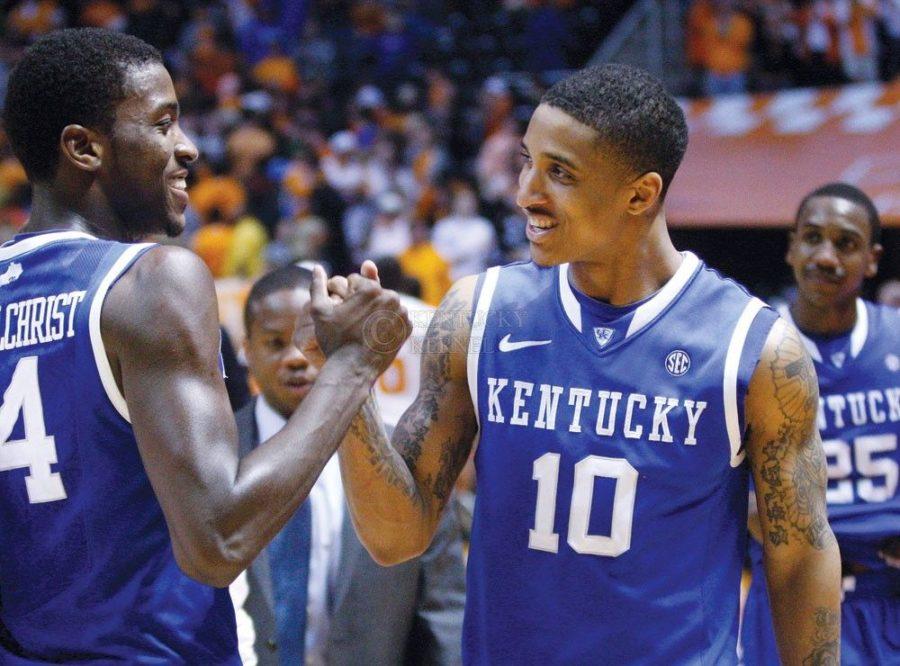 By Les Johns | @KernelJohns
Twany Beckham is is a 6-foot-4, 202-pound senior guard from Louisville, Ky. He transferred from Mississippi State, and played for the Cats in the second half of the 2011-12 national championship season.
Beckham spoke with the Kernel in early September about his expectations for the upcoming season.
Alex Poythress interview
Archie Goodwin interview
Brian Long interview
Jarrod Polson interview
John Hood interview
Julius Mays interview
Kyle Wiltjer interview
Nerlens Noel interview
Ryan Harrow interview
Sam Malone interview
John Calipari interview part one
John Calipari interview part two
Additional John Calipari interview segments
Media day photos
Follow @KernelJohns