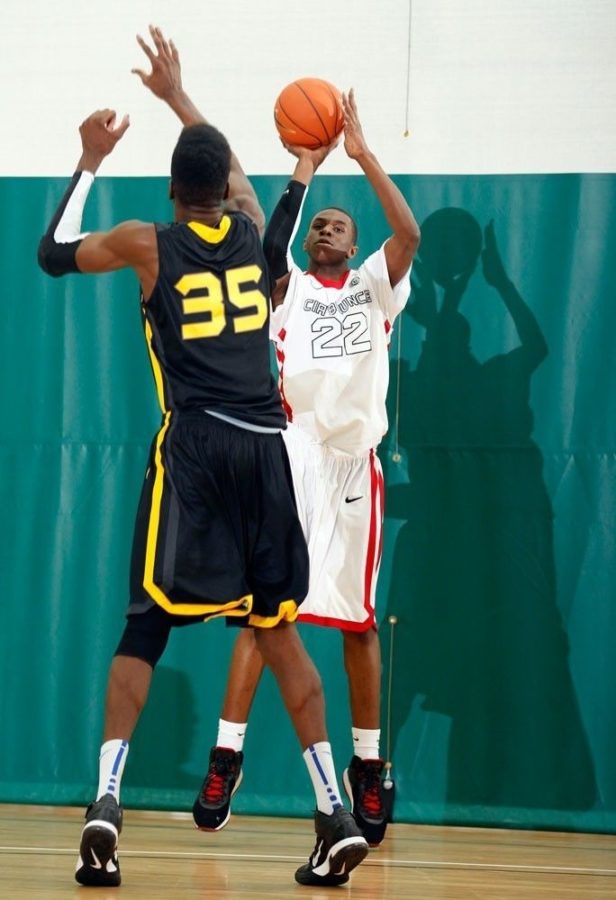 By Nick Jones | Follow @Kernel_Nick
All speculation can be put to rest; it is now official. The nations best amateur basketball player, Andrew Wiggins, has made the jump to the class of 2013.
The news was first reported by Eric Prisbell of the USA Today on Thursday afternoon and later confirmed to the Kernel by Andrew's coach at Huntington Prep, Rob Fulford.
The decision to reclassify is one that most people viewed as inevitable. But Andrew's high school coach seems to think that an extra year in high school is not the only thing that is wasted time.
"I tell him all the time too, does he need to stay for another year of high school? No absolutely not," coach Fulford said. "But it's the same question; does he need to go to college? No. I mean he could start for an NBA team tomorrow."
The decision to reclassify is what everyone has been waiting on, but where does his recruitment go from here?
UK and Florida State have long been considered as the favorites for the now No. 1 player in the 2013 class. This is widely because they were the only schools showing him attention.
UK head coach John Calipari has already solidified his class of 2013 as the unanimous No. 1 class in the nation. But adding Wiggins to the Harrison twins, James Young, Marcus Lee and Derek Willis would be a feat that would make UK's 2013 class the greatest of all time.
Recently though, programs such as Kansas, Ohio State and North Carolina have joined the race to gain Wiggins' services as he has officially added the three schools to his list.
Even though Wiggins made the decision to become a member of the 2013 class, with more schools getting involved, it may be some time before he decides where he will play basketball next fall.
RELATED LINKS:
http://50.63.25.108/2012/10/09/andrew-wiggins-will-not-attend-bbm/
http://50.63.25.108/2012/09/15/catch-22-wiggins-in-uks-future/
http://50.63.25.108/2012/10/11/forever-young-calipari-adds-5-star-recruit-to-class-of-2013/
 http://50.63.25.108/2012/10/04/with-harrisons-secured-whos-next/