Keep UK Dining Services in-house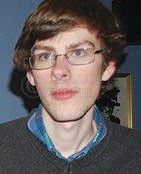 UK is officially considering the outsourcing of UK Dining Services. The so-called UK Dining Revitalization Committee sent out a request for proposals to huge multinational companies to renovate campus dining facilities. We don't know exactly which businesses because of a confidentiality agreement. The absence of transparency should give any student, faculty member or community member reason to pause.
There are many reasons to oppose any privatization plan, beginning with the core purpose of our institution: the University of Kentucky, as many of us still remember, is a public land-grant university. The administration's responsibility is to fulfill the original mission of the university, which was to teach agriculture "so that members of the working classes could obtain a liberal, practical education."
On-campus eateries like the Lemon Tree and the new butcher shop in the Garrigus Building afford students hands-on learning experience. One reason for the College of Agriculture's reputation is the interaction between students and the local food community. Furthermore, UK Dining Services purchases nearly $1 million annually from Kentucky Proud. Kentucky Proud is the brand name for local foods as determined by the Kentucky Department of Agriculture. UK's investment in Kentucky Proud products contributes directly to the local economy, especially regional farmers, in ways that are ultimately incalculable and invaluable.
The privatization plan threatens both student and non-student workers with UK Dining Services. As the Kernel previously reported, UK currently employs 470 student workers, as well as 120 full-time and 125 part-time dining workers. In an outrageous oversight, it is unclear if international students can work for a private company like Sodexo or Aramark, because of restrictions on F-1 visa status. Finally, the STEPS plan helps low-income residents and former felons gain employment with dining services. There is even a benefits plan for domestic partnerships. All of the above jobs and programs are at risk if the Dining Revitalization Committee decides to move forward on outsourcing.
The administration's reluctance to be fully forthright is linked, in my view, to the unaccountability of the companies themselves. Sodexo, Aramark and Compass Group dominate the private dining services industry by a wide margin. Sodexo, for example, has been accused of overcharging its clients for poor quality food. In fact, New York State sued Sodexo under the false claims act and settled out of court to the tune of $20 million, according to Businessweek. Other states like New Jersey have investigated the same charges against Sodexo. Like its competitors, Aramark is deeply involved in the business of providing prisons with food. In 2010 Kentucky Auditor Crit Luallen found that Aramark overcharged the Kentucky Department of Corrections and uncovered "significant deviations" between the contract and Aramark's actions, according to a Law360 article.
Administration officials attempted to allay our concerns about outsourcing's impact on the campus and local food communities. Some indicated that they would "try" to keep workers in-house and maintain the relationship with Kentucky Proud. Yet as one committee member put it, "We will decide what is best for UK." Why should we trust the administration to decide what is best? There is a shroud of secrecy surrounding the potential privatization, with the confidentiality agreement as key evidence.
But the community is fighting back. Recently around 75 farmers, faculty and students gathered to speak out against any existing plan to privatize UK Dining Services. Local farmers joined concerned students and professors to challenge the complete absence of public participation. The good people at Marksbury Farm and Reed Valley Orchard, among many others, expect the administration to uphold its obligation to local agriculture. In conclusion, we demand fidelity to the real Kentucky Promise: Keep UK Dining Services in-house.