5 ways to avoid the boot and the tow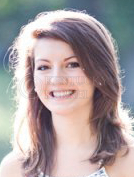 By Addison Caine | Kernel Columnist
Whether you've been living on or around UK's campus for four years or only a few months, you're most likely aware of the constant struggle that is parking your car. Sure, you may have a pass for K Lot or behind your house, but should you choose to leave your designated area in the hopes of venturing toward South Limestone to grab some food or towards Newtown Crossing for a party, you're going to find that finding a place to park your beloved vehicle is no easy task.
Far too many times I've witnessed friends' cars being carted away by a tow truck. I would hate to see the same thing happen to you, so take heed, these parking tips are priceless:
1. The parking spots next to Chipotle on South Limestone do not, in fact, belong to Chipotle. Those are McDonald's spots and they will tow your car away faster than you can say, "barbacoa burrito bowl, please."
2. If you're thinking about parking your car at any of the apartment complexes near campus during the week, just don't do it. I know your friend probably told you that your car will be fine for a few minutes, but it won't be. One towing company is assigned to watch each parking lot, every day. They also get paid per car, which is why they aren't particularly lenient toward anyone. Can you blame them?
3. Every Monday night a slew of girls head toward sorority circle for a meeting, and there actually are metered parking spots available there, which is definitely a plus. However, if you don't pay the meter, you're going to get a ticket. I suppose that's fine if you don't mind paying $25 for parking.
4. Parking in the yellow on any of UK's side streets will also guarantee you a parking ticket. See Parking Tip no. 3.
5. Pazzo's takes their parking lot very seriously. Don't even think about leaving your car there to make a quick run into Kennedy's. You will definitely a) get towed or b) get a ticket. Also, when Pazzo's rents their parking lot out to Kennedy's at the beginning of each semester, don't park there to eat at Pazzo's. The same thing will happen.
I would be amiss to mention all of the don'ts of parking around campus without at least providing you with some alternative parking areas. One of my personal favorites is Rose Lane. Street Parking is abundant there as long as you can grab a spot on the weekend, before Sunday at 6 p.m.
Another good one is Parking Structure no. 2 at 538 Rose Street. Any UK parking permit is allowed after 3:30 p.m., just don't leave your car there overnight. This is perfect for those of you who like to spend long hours at the library, but hate walking back to your off-campus housing.
Finally, when all else fails, side streets like Linden Walk and Virginia Avenue often have street parking. Just remember not to park in the yellow. While a lot of this parking knowledge is the result of a long trial and error process on my part, the majority of it is common sense. Pay attention to street and parking signs, remembering that parking authorities in Lexington do not mess around. If you do this, you're precious car is going to be fine and your bank account will be a lot happier.