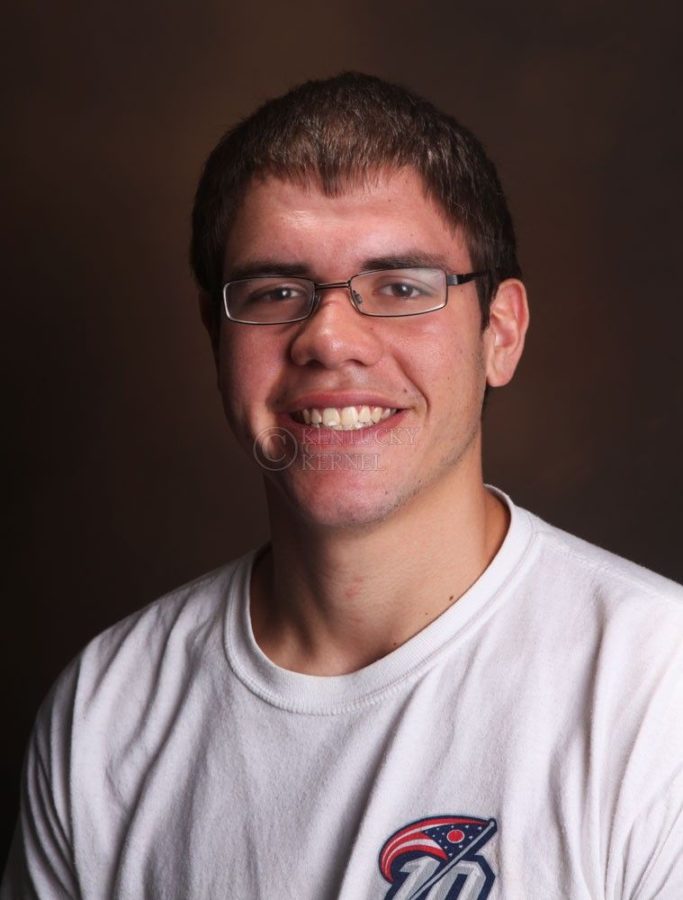 To defend Taylor Swift is to tolerate her advancement from pre-teen innocence to big-city, raw adulthood. Not only do I tolerate the change in her personality—I very much enjoy its results, especially on "1989".
Her sound has always been representative of her, well, state of grace. This is the second album in which she has diverted from her country roots to a much more sophisticated sound that combines the best parts of pop with a hint of what used to be played on alternative radio—the F.U.N. and Of Monsters and Men of the world.
The combination of those things sets Swift apart from the other artists of 2014. Not very often do you find a musician who makes their own sound.
It's very easy to make your own music with interesting lyrics. People make fun of Lil' Wayne for those very reasons. It's very easy to have a relatable sound.
But it is unrealistic to expect that things stay the same. Nothing stops evolving, especially in music. And it takes a special musician to evolve her sound into something that sounds absolutely perfect for her lifestyle at her stage in life. That's why Taylor Swift is special.
Swift sings about many of the same things she did as a teenager who popularized angsty country music.
"Teardrops on My Guitar" was a simplified love song that talked about the pitfalls of high school. Nothing was sophisticated about being 18—everything about "Teardrops on My Guitar" screams unsophistication.
What "1989" and "Red" have shown is an evolution in her music just as she moved from Nashville to New York City. Her music, just like her life, gained sophistication.
Her best song on "1989" is "Blank Space", a song that looks at what is on the surface in a parodic version of what her critics argue her life is like in public.
She sings about someone who "looks like my next mistake" and how she is "dying to see how this one ends." Her critics infer that she looks for trouble in her romantic life—as she says, "love is a game. Wanna play?"
Watch the music video and think of her critics' words. Swift attacks an attractive male's life, though she seems comfortable in her mansion and her designer clothes. That is exactly what people think her life is.
In reality, she is much more the girl in her New York apartment who is trying to find her way. Who isn't trying to find their way? I know I am.
Taylor Swift is so relatable that even I, as a 20-year-old male, can relate to her. All my fears are her fears.
She knows how to make her life seem like our own. She knows what people really care about in life—being treated correctly and finding the life they want to carve out.
Taylor Swift is more honest about her life than I will ever be. And that's why people feel the need to discard her music with an eye roll.
And they are the ones who are out of style.­