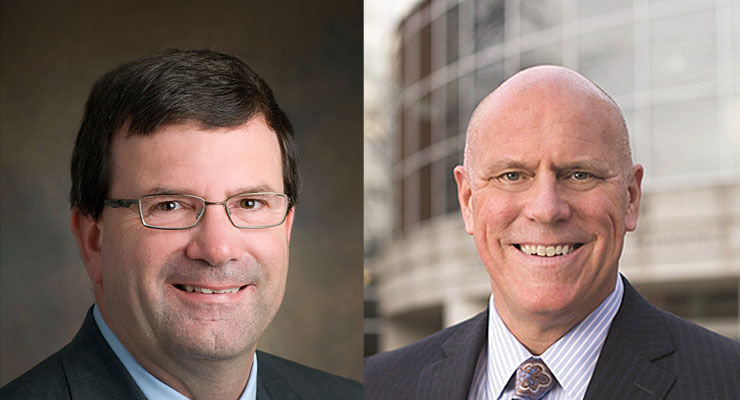 According to a campus-wide email from university president Eli Capilouto, Tim Tracy, current dean of the College of Pharmacy, has been selected as the new provost.
Tracy will begin his new job on Monday. According to the email, he will begin searching for an interim dean of the College of Pharmacy immediately.
"I know you join me in congratulating Dr. Tracy," Capilouto wrote in the email. "I know you also join me in thanking Dean David Blackwell for his interest in the opportunity to serve as Provost (and) his willingness to participate in our public conversation about the position … I was gratified that nearly all of the feedback I received about our two finalists praised them both for their talent, commitment, and capacity to succeed in the role. This was not an easy decision."
Tracy and Blackwell participated in two public forums on Thursday and Friday. They addressed Capilouto's themes for the provost search, which included student success, graduate education and research, and increasing inclusivity on campus.
Tracy, the former interim provost in 2012, said that student success would depend on increased retention — five percent more students staying for their second year in five years.
He also stated that UK must assure class availability for graduation requirements and make advising switches more "seamless."
Tracy also suggested that the school put more funds toward scholarships and recruiting minorities and emphasize research in the arts and humanities.
STAFF REPORT