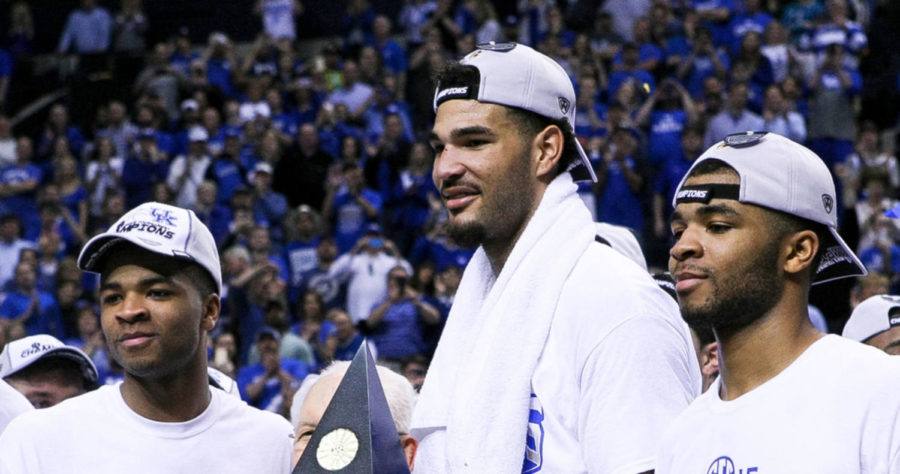 It took three victories in as many days, but the Cats took the SEC Tournament title from Arkansas, 78-63, Sunday in front of a crowd of 20,315.
Andrew Harrison, Andrew Harrison and Willey Cauley-Stein all scored in double digits. And Cauley-Stein added 10 rebounds for a double-double.
SEC Player of the Year Bobby Portis led the way for the Razorbacks with a team-high 13 points, but it wasn't enough to hold off a UK team that shifted into another gear for the final match-up of the tournament.