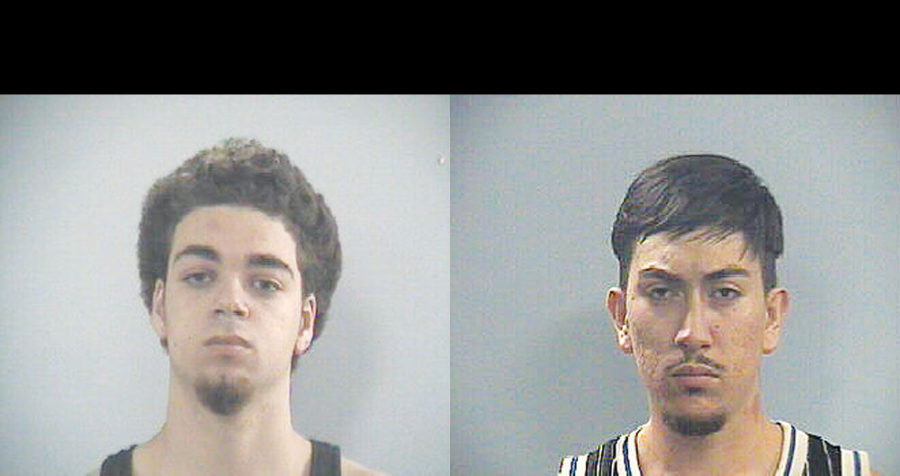 By Will Wright
Two suspects in the shooting death of Kentucky Kernel photo editor Jonathan Krueger appeared via video chat in Fayette County District Court on Monday afternoon.
Defense attorneys for Efrain Diaz Jr., 20, and Justin Delone Smith, 18, entered not guilty pleas to the charges of murder and first-degree robbery. Smith was also charged with tampering with physical evidence, and fleeing and evading.
Judge T. Bruce Bell scheduled both men to appear in court on May 7 for preliminary hearings and denied bond for both suspects.
A third suspect, a 17-year-old male, was charged with murder, robbery and tampering with physical evidence on Monday.
The Fayette County Commonwealth Attorney's Office declined to answer pending questions of the case, including if there are other suspects, if police found a gun at the scene and if either Diaz or Smith had gang affiliations.
A police report reads that Diaz "and codefendants actively participated in a theft against victims, where the suspects used physical force to accomplish the theft while armed with firearms."
The use of the word "firearms," raises questions about the number of guns. In addition, "codefendants" raises questions about how many people were involved in the murder.
"During the conducting of the theft, suspects intentionally caused the death of one victim by means of a firearm," the report reads.
Another police report raises similar questions: "The suspect then attempted (to) discard evidence of the crime to prevent its use in an official proceeding."
Susan Straub, director of communications for the mayor's office, could not confirm if police found a gun near the scene or if police are looking for other suspects. The investigation is still ongoing, Straub said.
The police reports do not specify who is believed to have shot Krueger, an integrated strategic communication junior at UK.
The Lexington Herald-Leader reported that, according to court documents, Diaz has two outstanding warrants for failure to appear in Fayette County Circuit court in two cases.
Diaz has pending felony charges in Fayette County. One case involves possession of a controlled substance and promoting contraband. Diaz knowingly introduced oxycodone into the Fayette County Detention Center in July 2014, according to court documents.
The second case involves a burglary charge and possession of burglary tools in connection with a break-in of a residence on Fort Harrods Drive, according to court documents.