An Open Letter to UK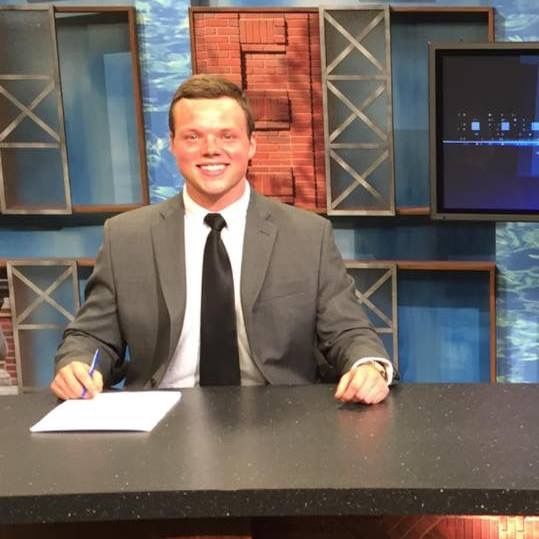 I can still feel the knot in my stomach waiting to be released only by the email from Clay Arnold telling me I had been accepted to attend UK. I arrived in the spring of 2012 following a season of a little ball and transferring from Thomas More College. With wide eyes on State Street during the National Championship celebrations, I looked around to my buddies who told me, "Welcome to UK, fam."
Now that the sand in my hour glass is all but drained, it's time to step back and appreciate the perspective I've gained since attending this university, the leaders and mentors on this campus who've developed me into the person I am today, and those who impacted my life on my pursuit of a college education.
Education, precisely where we'll begin.
This university has an excellent School of Business in Gatton, a phenomenal School of Music and a journalism program pouring out Associated Press-award winning students and professors who work around the clock to ensure their students are on the right path for personal and professional success. It has been a true privilege to gain knowledge, wisdom and understanding from the faculty in the School of Journalism and Telecommunications.
Mel Coffee and Dr. Mike Farrell, for the last few years you two have forced me to think smarter, work faster and get better, and I attribute my ethics and the building blocks of my budding career to you.
This campus is filled with powerful individuals outside of the walls of Grehan who exemplify the leadership and vision that is the backbone of this school. President Eli Capilouto goes out of his way to interact with the student body, and he'll never turn you down for a handshake, a smile and a "have a great day." Thank you for the growth of this university and the bright future it holds.
Coach John Calipari, thank you for coming to Lexington. Thank you, thank you, thank you. Much of what I have learned about hustle and being a visionary since entering college has been because of your leadership and the culture of success you've built here. Thank you for providing the big blue heart that beats throughout this city and providing the journalism students with the opportunity to cover the closest thing Kentucky has to a professional sports team.
That team and many others bring us to the individual student-athletes who grind for tireless hours juggling essentially a full-time job, classes and tutoring sessions.
It's been a pleasure and a privilege to work with you through the CATS tutoring program and to get to know most of you. To the graduate assistants, Rita Griffith, and mentors like Mike Pirrman and Dustin Lewis, I've thoroughly enjoyed working under your leadership, and I am thankful our university provides our student-athletes with the proper tools to succeed off the field or court.
To WRFL, the official student radio station of the university, I've thoroughly enjoyed being a part of the family. The only way to win at the tables is to roll the dice, and the only way to improve at your craft is to practice, practice, practice. Thank you for providing me with the opportunity to host your sports hour and for allowing me the creative freedom to build a team and a show. The experience I've gained while broadcasting for your station is priceless. And I can't thank the management enough, especially Ryan Mosley.
I don't think anyone comes to college and knocks it out of the park on their first swing. If you did, share your secret with incoming freshman, please.
Throughout the last few years, I've extracted all that I possibly could from the resources at this school to develop as an individual and as a professional, but walking in as a National Champion can have its pitfalls. Priorities can be mishandled and grades can tailspin out of control if you aren't on top of your grind.
I've worked relentlessly to place myself in the position I'm in, and I credit that to a life-changing wake-up call that came during midterm week in the spring of 2012.
To the brothers of Alpha Tau Omega, thank you for throwing me out. Thank you for making me realize that if you take on a responsibility, you'd better be able to follow through with it. Thank you for holding me accountable when I was unable to, and thank you for forcing me to look in the mirror and reevaluate who and what I wanted to be.
Being blackballed made me realize that this glimmer of the real world wasn't going to come easily. I have made some best friends in college through your organization, and I sincerely cherish my time spent associated with you and the young professionals that represent what it truly means to be part of a brotherhood.
Finally, thank you to my friends, family and all others that I've had the pleasure of knowing through class or in passing. You've all had an impact on my life in some capacity, and I appreciate the love and support that you've given me over the last few years. I could not be where I am today without your kindness, patience and belief in me.
To the students at UK, I'm happy to have known so many of you and to have crossed paths or made your acquaintance. I wish you the best of luck in all that you do and hope that you've made the most of your time here as well.
It was Don Draper who said, success comes from standing out, not fitting in. Be true to yourself, be true to your values and be true to others around you. Often times we sell ourselves short too scared to believe that we have the power to make an impact, a legacy to leave. It's up to to live the life that exceeds, but you'll never do any of it if you won't – just – be.
And finally to UK, thank you for my education and these last four years. I wouldn't trade the experiences and memories for anything in the world. I only hope that one day I'll have made you as proud as I am to be an alumnus of this university.
To anyone who ever told me I could, and anyone who ever told me I couldn't, this one's for you.