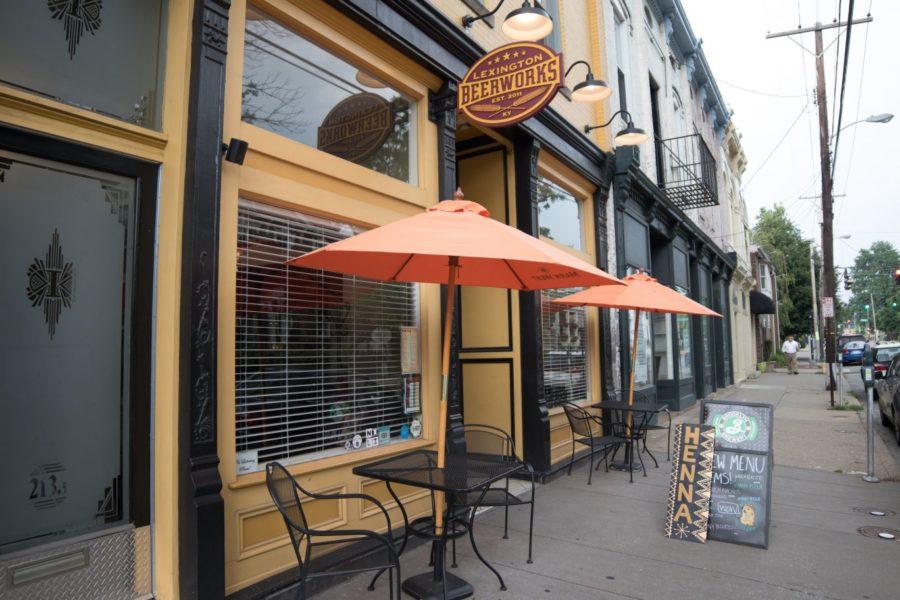 We've reached the end of the Summer Edition of the Kentucky Kernel's Beer Column, my beer-crazed compadres. This summer we took a look at Country Boy Brewing, West Sixth Brewing, Ethereal Brewing, Blue Stallion Brewing Company, Arcadium, The Beer Trappe, and Marikka's. Today, we'll take our last look of the summer into a quality craft beer establishment in Lexington.
Lexington Beerworks is well lit, and offers a wide variety of events throughout the week. There is a spacious patio on both the first and second floors, and high-topped tables near the bar.
The events often include classes in wine making and beer brewing. Lexington Beerworks isn't simply a craft beer bar sporting twelve rotating taps of the finest craft beer from all across the country though, it's also a home brew shop offering all the equipment and materials necessary for you to start brewing your own beer at home.
The craft beer scene thrives on new ideas and innovation. New ideas come from professionals and amateurs alike. If you are really serious about craft beer and want to see the scene continue to grow, expand and produce wonderful beverages for all to enjoy, now is the time for you to enter the arena. You can brew your own beer in your house, and you can change the craft beer landscape.
This might seem like an intimidating prospect, but you can easily do it and the folks at Lexington Beerworks are there to help you. They host events on a regular basis for beginners and advanced home brewers alike. They sell quality equipment and quality ingredients. They even sell pre-made kits with all the ingredients for specific types of beer, so all you will need is the equipment. So if you'd like to brew a German Pilsner, an Irish Stout, a Belgian Wheat or a American Lager, they have all the ingredients ready in a to-go box for your home brewing ease.
Located in the heart of downtown, Lexington Beerworks is here so we can all say, "I am a beer brewer, and I am proud of it." A trip to the Beerworks could be the first step towards owning and operating your own local or national craft brewery from which you deliver delicious cold beer of all kinds to the far corners of our great beer-loving nation. Long live Lexington Beerworks, craft beer and the art of home brewing.