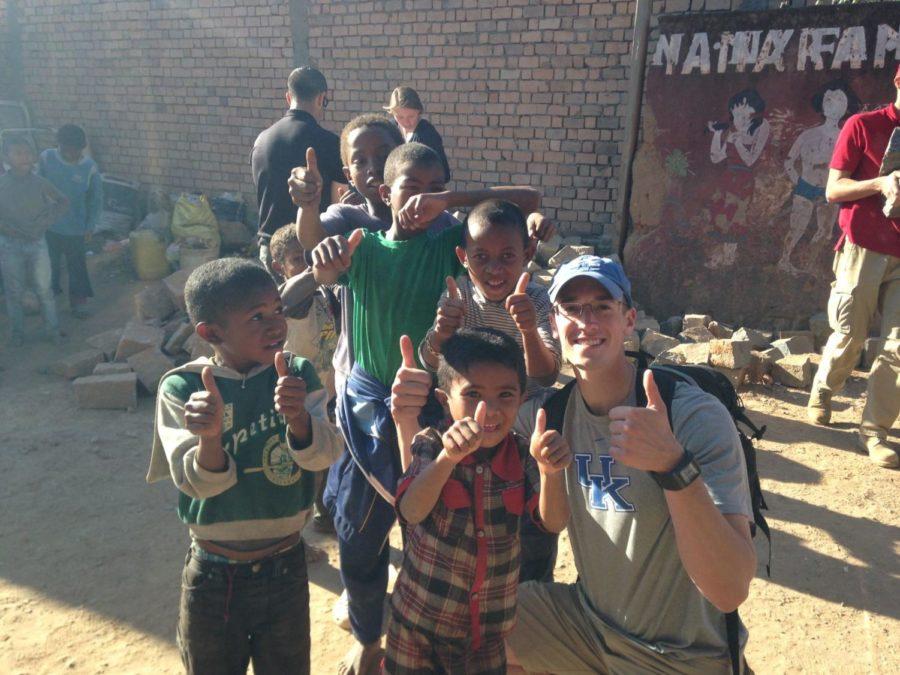 By Jack Oakley
Every year Army ROTC cadets from around the United States travel to foreign countries to train during an extension of their academic year. This past summer I was fortunate enough to be selected for a CULP mission.
The Cultural Understanding Language Proficiency program sent more than 1,000 cadets to 40 different countries around the world, and my adventure landed me in Madagascar.
My CULP mission was to instruct the Malagasy cadets in English language training. Once we landed in country we hit the ground running.  My team of 10 cadets and one Sergeant First Class traveled to the city of Antsirabe, about 5 hours outside the capital.
Daily activities included physical training in the morning followed by class time teaching the Malagasy cadets about American culture and basic military tactics.
Once a week we would conduct tactical exercises through the mountains. It was truly rewarding using your knowledge to help others better themselves as cadets.
On the weekends we visited different parts of the country to learn more about Madagascar. We toured the US embassy, saw the lemurs in the Vakona rain forest and visited a local orphanage as a humanitarian project.
These CULP missions are an invaluable resource for cadets. Training with a foreign military halfway across the world has given American cadets a chance to affect people's lives for the better. I was able to witness the camaraderie develop between two countries on a small scale, and to be able to play a small role in that was rewarding.